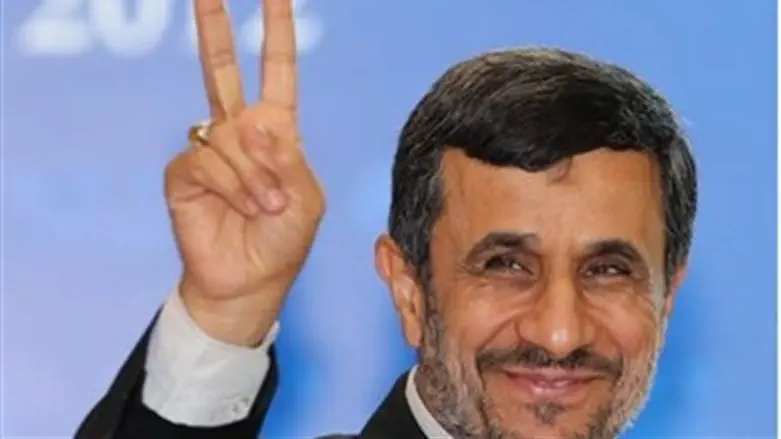 Mahmoud Ahmadinejad
Reuters
Former Iranian President Mahmoud Ahmadinejad wrote a 3,500 word letter to President Donald Trump in which he slams the new administration's restrictions on immigration and US "dominance" of the United Nations.
The letter was transferred to the US via the Swiss Embassy in Tehran, which serves as the point of contact between the United States and Iran.
In the document, Ahmadinejad congratulated President Trump's November win and praised his 2016 campaign, which the former Iranian leader said "truthfully described the US political system and electoral structure as corrupt."
But Ahmadinejad, who during his tenure as president threatened to "wipe Israel off the map" and publicly suggested the Holocaust was a hoax, chided Trump over his recent executive order temporarily restricting immigration from seven high-risk countries, saying the US must "value respect toward the diversity of nations and races."
Ahmadinejad went on to argue that the United States "belongs to all nations", suggesting the US has no right to regulate immigration into the country.
"In other words, the contemporary US belongs to all nations, including the natives of the land," Ahmadinejad wrote. "No one may consider themselves the owner and view others as guests or immigrants."
The former Iranian leader made no reference in the letter to Iran's nuclear program or tensions with the West stemming from Iran's recent ballistic missile tests. Instead, Ahmadinejad berated American "dominance" of the United Nations, assailing it as the cause of "insecurity, war, division, killing, and displacement of nations."
Ahmadinejad also penned letters to presidents George W. Bush and Barack Obama during their terms in office.