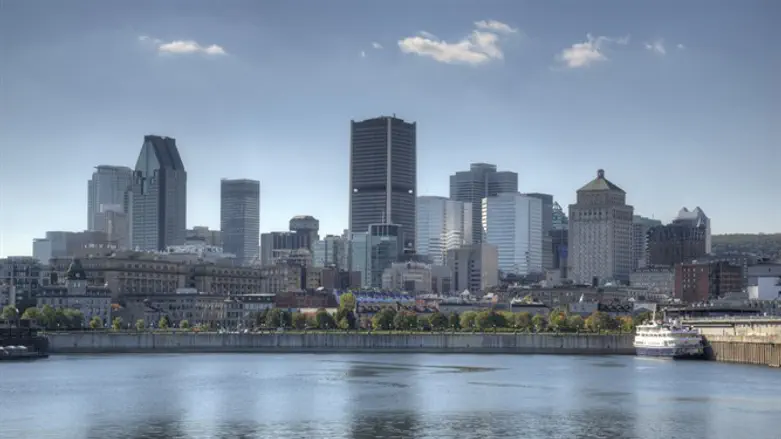 Montreal
Thinkstock
The Arts Undergraduate Society at McGill University in Montreal has voted not to impeach a student union leader for his "punch a Zionist today" tweet earlier this month.
On Wednesday evening, the society voted 22-16 with seven abstentions on the fate of Sadikov, also a member of the student legislative council at the university, according to JTA.
Since his original post on February 6, Sadikov has refused to resign from the McGill Student Society while issuing carefully worded "apologies" and calling his tweet a "misguided joke."
"Many of my constituents and fellow students, and some of my friends, adhere to Zionist ideology," he said in a statement Wednesday to the Arts Undergraduate Society. "I am Jewish myself."
Sadikov, 22, who supports the anti-Israel Boycott, Divestment and Sanctions (BDS) movement, said he was targeting a "political philosophy," not Jews.
McGill has remained split over those who want Sadikov ousted from his student government positions and even expelled, and those charging that the university's student union executive bowed to pressure from the administration when the executive reversed its decision not to censure him.
Pro-Israel students have said they feel hostility and isolated on campus, while petitions to expel Sadikov have been launched online, JTA reported.
In February of last year, the undergraduates association at McGill passed a motion in support of the BDS movement by a margin of 512-357, but subsequently failed in an online ratification period.
The move was denounced by McGill Principal Suzanne Fortier, who said the BDS movement "flies in the face of the tolerance and respect we cherish as values fundamental to a university."
Last June, more than 150 professors from McGill signed a declaration condemning BDS and praising Fortier's denunciation of it.
The BDS vote at McGill was preceded by similar votes in other Canadian universities.
In 2014, the student union at Toronto's York University voted to join the BDS movement, as did Windsor University in Ontario.
Ryerson University that year also voted to join the BDS movement, as did the student union at McMaster University in Hamilton, Ontario.