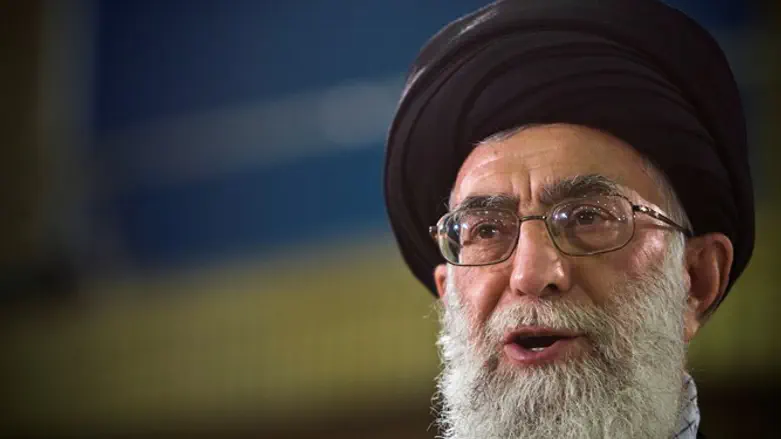 Ayatollah Ali Khamenei
Reuters
Iran's spiritual leader, Ayatollah Ali Khamenei, called for the "complete Liberation of Palestine" on Tuesday, and slammed the Jewish state as a "cancerous tumor".
The comments were made at the Sixth International Conference in Support of the Palestinian Intifada, a government-sanctioned event held in Tehran.
According to the Mehr news agency, representatives of 80 countries joined the event, which glorifies terrorism and acts of wanton violence against Jews and advocates in favor of the destruction of the Jewish state.
During his address, which was broadcast live on Iranian state television, Khamenei said efforts to destroy Israel must be "incremental".
"This cancerous tumor, since its start, has grown incrementally and its treatment must be incremental too."
The Ayatollah also praised violent attacks against Israelis, arguing that they have brought Israel's enemies closer to their goal of destroying the Jewish state.
"Multiple intifadas and continuous resistance have succeeded in achieving very important incremental goals," said Khamenei.
"It continues to advance towards its other objectives, ultimately the complete liberation of Palestine."
In 20015, then-Iranian President Mahmoud Ahmadinejad's 2005 called for Israel to be "wiped off the map", prompting an international backlash.