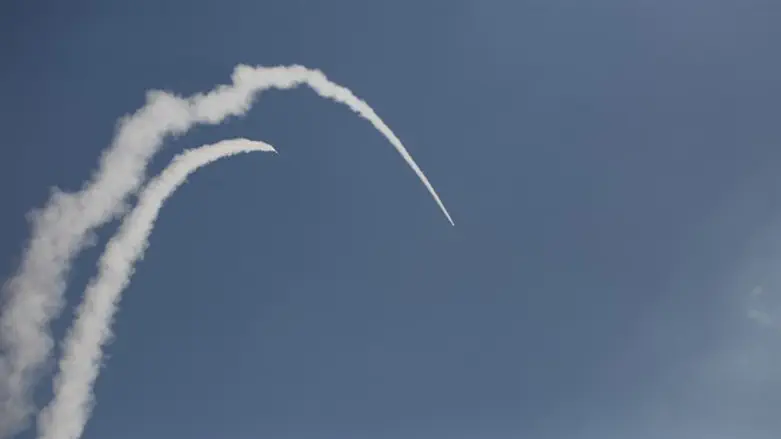 Rockets
Yaakov Naumi/Flash 90
Two rockets were fired into Israel from the Egyptian-controlled Sinai Peninsula Monday morning, less than two days after an Israeli drone strike killed five ISIS terrorists in the peninsula.
IDF officials say two projectiles were launched from inside Sinai towards Israel. The two rockets reportedly landed in open spaces in the Eshkol region in the western Negev. No injuries or damage have been reported.
On Sunday, the ISIS terror group claimed that five members of its Sinai Peninsula branch were killed in an Israeli drone attack Saturday night.
The attack took place near the Sinai border with the Gaza Strip, outside of the city of Rafiah.
According to the Amaq news agency, the five terrorists killed in Saturday's strike had been preparing to fire a rocket at Israel.