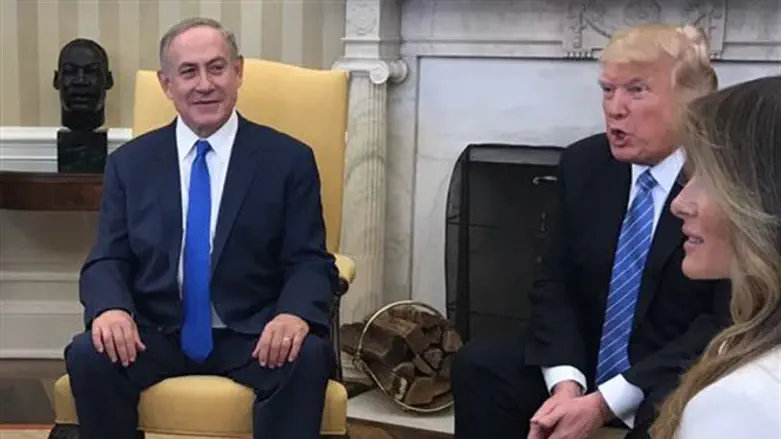 Trump and Netanyahu
Hezki Baruch
The US State Department issued a wave of layoffs for career foreign service officials, staffers, and bureaucrats this weekend, in a move some have deemed the "purging" of anti-Trump elements from the department.
The first wave of dismissals came Friday afternoon, while Secretary of State Rex Tillerson was abroad. CBS News reports that staffers for the Deputy Secretary of State for Management and Resources were among those let go, along with members of numerous counselor offices.
Friday's layoffs may be a clear signal from the Trump administration to the State Department that the White House is intent on setting policy directly, depriving senior department officials of the influence they once had over key issues, including the Israeli-Arab conflict. Trump may also feel that these officials are not willing to accept change and will attempt to subvert his policies.
During Wednesday's meeting between President Trump and Prime Minister Binyamin Netanyahu, for instance, State Department officials were barred from participating, an almost unprecedented occurrence. In their stead, the president brought his son-in-law and advisor Jared Kushner.
Acting Deputy Secretary of State Tom Shannon was originally slated to join the Netanyahu-Trump meeting, but was later barred from attending.
State Department spokesman R.C. Hammond would not respond to questions regarding the motivation behind the layoffs, saying in a statement that "As part of the transition from one administration to the next we continue to build out our team. The State Department is supported by a very talented group of individuals, both Republicans and Democrats. We are appreciative to any American who dedicates their talents to public service.‎"