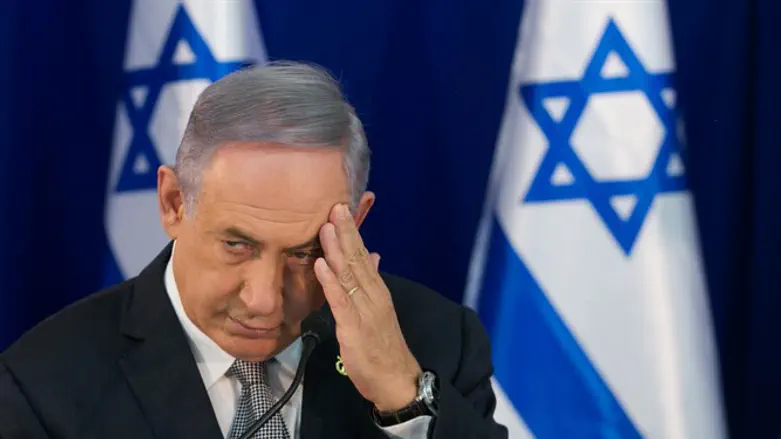 Binyamin Netanyahu
Marc Israel Sellem/POOL
Prime Minister Binyamin Netanyahu landed in Singapore early Monday morning for his first state visit ever to the Southeast Asian republic.
During the overnight flight, a senior official close to the Prime Minister discussed the government's promises to Amona residents, including Netanyahu's pledge to build a new community in Samaria for the evictees.
"It's not clear that we'll be able to keep our promises on Amona," the official said. There remains a great deal of uncertainty in the Prime Minister's Office on the subject after Netanyahu's meeting with President Trump last Wednesday, he added, noting that the Trump administration had yet to work out a clear framework with Israel for policy in Judea and Samaria.
That framework, the source continued, would be established following the Prime Minister's trip to Singapore and Australia.
On Sunday the Prime Minister said that during his Washington trip last week, he had agreed with Trump administration officials to establish a joint team to coordinate Israeli policy in Judea and Samaria with the US government.
"We also agreed to create a team in an area that we have not previously agreed on: I mean, of course, on settlement in Judea and Samaria."
The Yesha Council criticized the idea that Israel, a sovereign nation, does not decide where to build housing on its own.