Israeli flag (illustration)
iStock
JTA - One hundred and two members of the Jewish community in India, who trace their heritage to one of Israel's lost tribes, are moving to Israel this week.
Some of the immigrants, who hail from the northeastern Indian state of Mizoram — home to the second largest concentration of the country's Bnei Menashe community, as they are called — arrived in Israel on Tuesday, and the rest are to arrive Thursday. The move is being facilitated by Shavei Israel, a nonprofit that seeks to connect "lost" and "hidden" Jews to the Jewish state.
The group plans to live in the city of Nazareth Illit, where other members of their community have already settled. Some 3,000 Bnei Menashe have immigrated to Israel in recent years, with another 7,000 remaining in India.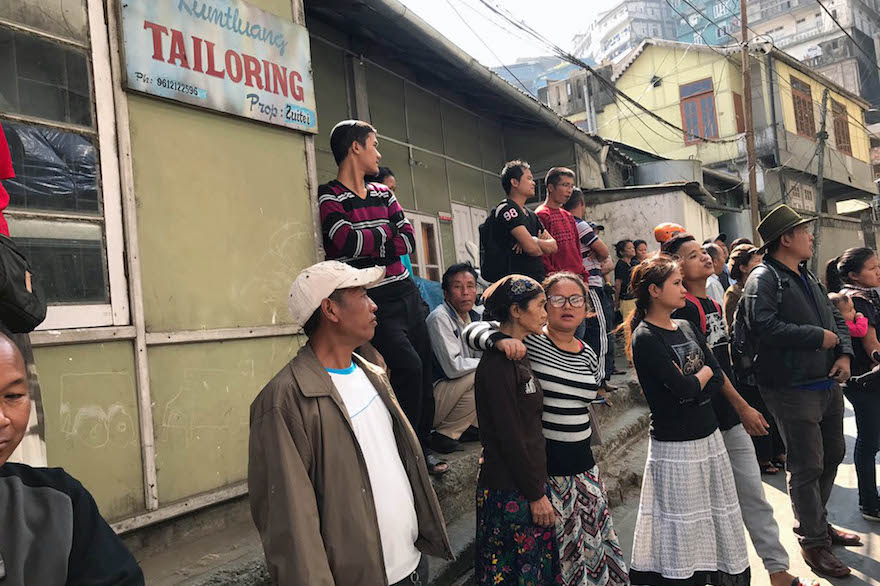 Members of the "Bnei Menashe" Jewish community in Aizawl, the capital of Mizoram, India, Feb. 12, 2017. (Shavei Israel)
Their move represents the first time in three years that members of the Bnei Menashe community from Mizoram have moved to Israel, according to a statement by Shavei Israel.
"After 27 centuries of exile, this lost tribe of Israel is truly coming home," said Shavei Israel founder Michael Freund. "But we will not rest until all the remaining Bnei Menashe still in India are able to make aliyah as well."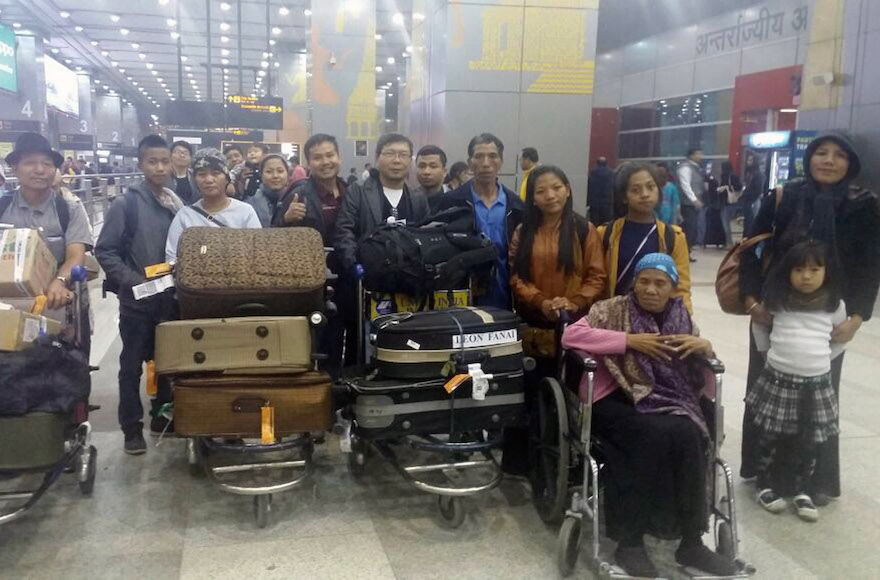 Members of the "Bnei Menashe" Jewish community at the Indira Gandhi International Airport in New Delhi, India, en route to Israel, Feb. 13, 2017. (Shavei Israel)
Freund, a writer and former aide to Israeli Prime Minister Benjamin Netanyahu, said his organization was hoping to bring more than 700 Jews from India to Israel this year.
In December, as they have in years past, thousands of members of the Bnei Menashe community gathered to celebrate Hanukkah in the town of Churachandpur, in the northeastern state of Manipur.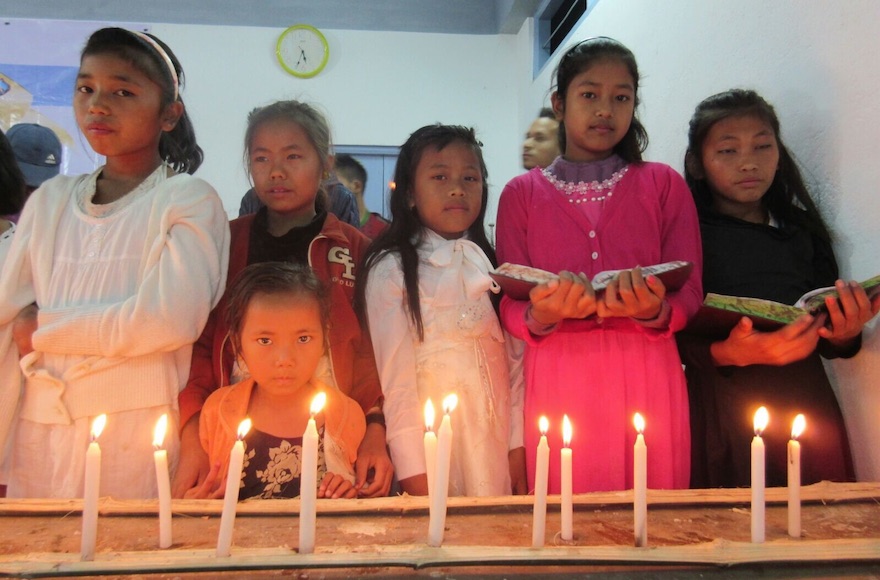 Members of the Bnei Menashe Jewish community from across northeastern India gathering in Churachandpur, in the Indian state of Manipur to celebrate Hanukkah, Dec. 8, 2015. (Shavei Israel)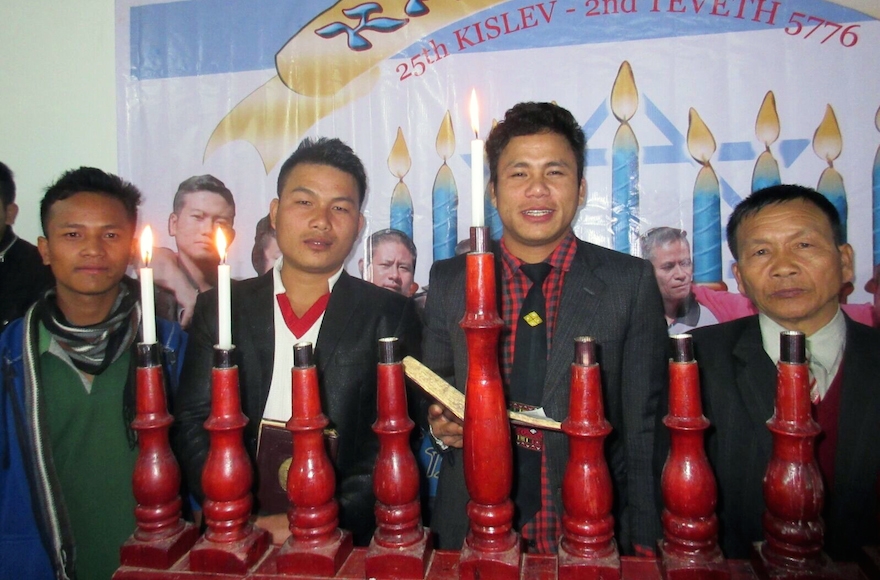 Members of the Bnei Menashe Jewish community from across northeastern India gather in Churachandpur, in the state of Manipur, to celebrate Hanukkah on Dec. 8, 2015. (Shavei Israel)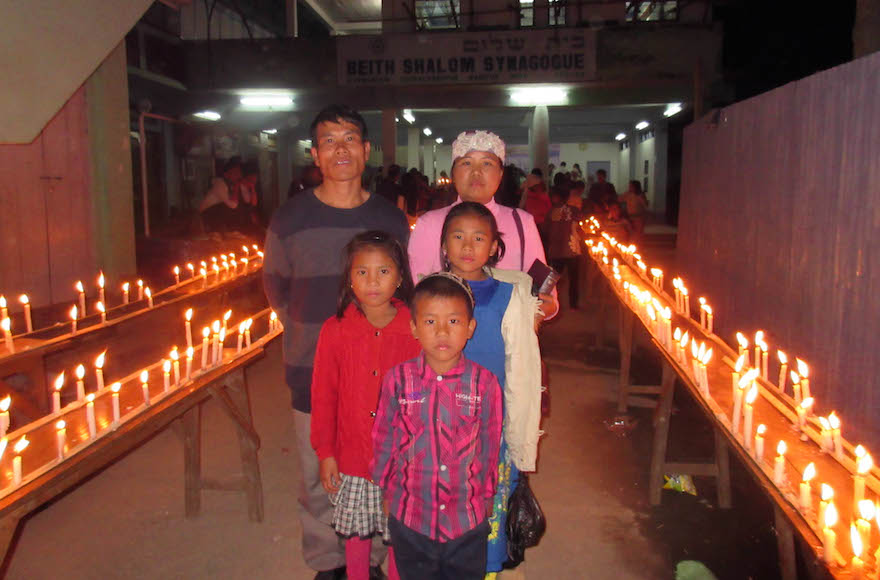 Members of the Bnei Menashe Jewish community celebrating Hanukkah in Churachandpur on Dec. 8, 2015. (Shavei Israel)