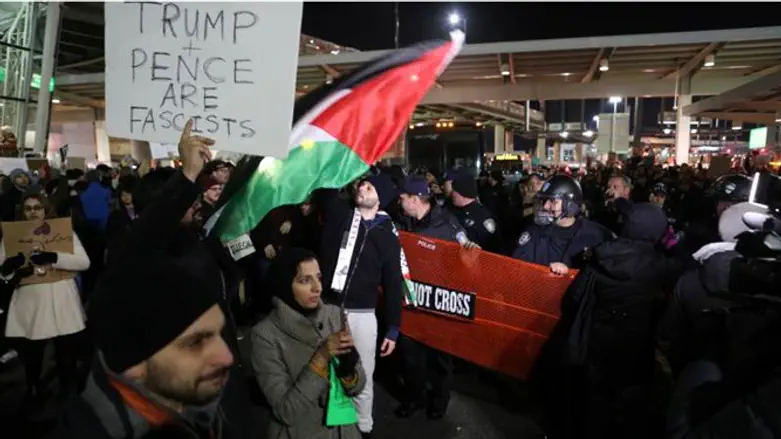 Protest at JFK airport against travel ban
Reuters
The Justice Department on Saturday night appealed a decision to the Ninth Circuit Court of Appeals that stopped enforcement of President Donald Trump's executive order banning travel to the United States from seven Muslim-majority countries and suspending refugee entry to the U.S., CNN reports.
On Friday, a Seattle federal judge issued a temporary restraining order halting the executive order.
Judge James Robart, appointed by former President George Bush in 2003, ruled the executive order would be stopped nationwide, effective immediately.
Hours later, on Saturday morning, the Department of Homeland Security announced it had suspended all actions to implement the immigration order and would resume standard inspections of travelers as it did prior to the signing of the travel ban.
At the same time, it urged the Justice Department to challenge the ruling "at the earliest possible time", according to CNN.
Earlier on Saturday, Trump blasted Robart for overturning his ban.
"What is our country coming to when a judge can halt a Homeland Security travel ban and anyone, even with bad intentions, can come into U.S.?" Trump tweeted.
"Because the ban was lifted by a judge, many very bad and dangerous people may be pouring into our country. A terrible decision," he added.