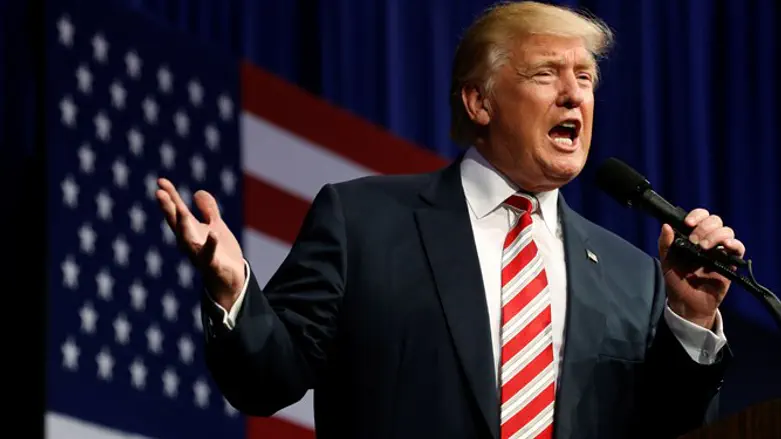 Donald Trump
REUTERS
While a sweeping executive order signed by President Trump last Friday drew furious protests from the left and condemnation from Democratic governors and foreign leaders, American voters strongly back the move, a new poll by Rasmussen Reports shows.
Fulfilling a campaign promise to temporarily halt the entry of asylum seekers and citizens of countries identified as high-risk centers for terrorism, Trump signed the executive order suspending America's refugee program at the end of his first full week in office until vetting procedures are in place.
Under the new directive, no asylum seekers will be permitted into the US for a period of 120 days. In addition, the order creates a general ban on refugees from Syria for an indefinite period of time. Also, all foreign nationals from Iran, Iraq, Libya, Somalia, Sudan, Syria, and Yemen – including green-card holders – would be barred from entering the United States for 90 days.
The order elicited vocal protest from the left, which held demonstrations at airports across the United States.
But according to a pair of new polls released on Monday, American voters approve of the executive order.
A Rasmussen Reports survey of 1,000 likely voters shows 57% back the temporary ban on refugees from the seven Muslim countries named by the order, while just 33% oppose the move. Similarly, 56% support the temporary entry ban for visa-holders from those same seven nations. Thirty-two percent oppose this measure.
Overwhelming majorities of self-identified Republicans and independents back the refugee ban, while most Democrats oppose it. Eighty-two percent of Republicans said they favored the ban, along with 59% of independents. Democrats were split 53% - 34% against the ban.
A second poll, conducted by Quinnipiac, also suggests Americans back the executive order, albeit by a narrower margin.
According to the Quinnipiac survey of registered voters, 48% back suspending immigration from "terror prone regions", including refusing entry to refugees from those areas, while 42% opposed such a move.
Broken down by partisan affiliation, 72% of self-identified Republicans say they supported the ban, along with 49% of independents and 24% of Democrats. By contrast, 66% of Democrats, 42% of independents, and 17% of Republicans say they opposed the move.