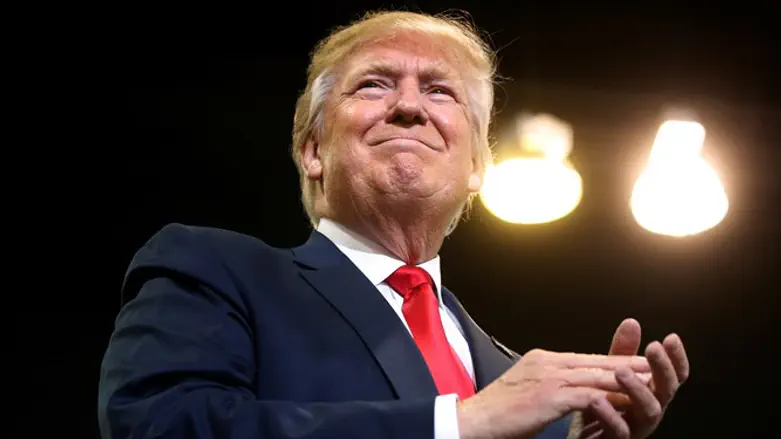 Donald Trump
Reuters
U.S. President Donald Trump on Monday appeared to back down a bit from his campaign pledge to move the American embassy in Israel to Jerusalem.
Speaking in an interview with the Christian Broadcasting Network (CBN), Trump said he was "looking" at the possibility of moving the embassy, but also admitted such a move would not be "easy".
He said a decision on the matter will come "in the not-too-distant future".
"I'm looking at it, we're studying it, as you know we've discussed this before," Trump said of the move. "We're studying it very long and hard. You know it's a very big decision because every president for the last number of presidents, large number, they've come in and they were going to do it and then all of a sudden they decide they don't want to get involved.
"I've always liked the concept of doing it, I will tell you that," he continued.
"We are doing very detailed studies on that, and we'll come out very soon. I hate to do that because that's not usually me — studies — usually I do what's right. But this has two sides to it; it's not easy, and I will make a decision over the not-too-distant future," added the president.
Moving the American embassy from Tel Aviv to Jerusalem in recognition of Jerusalem being Israel's capital was a central campaign promise of Trump's.
Despite the campaign promises, however, things seem to have stalled with regard to the move. Last week, White House press secretary Sean Spicer told reporters that no decision has been made yet on the subject.
Trump, in an interview on Fox News last week, refused to address the issue, saying that "I don't want to talk about it yet. It's too early."
Meanwhile, the planned move of the embassy has angered the Palestinian Authority (PA), whose officials want eastern Jerusalem to be the capital of a Palestinian state.
PA chairman Mahmoud Abbas recently promised a "political and diplomatic response" if Trump moves the embassy to Jerusalem. He did not elaborate.
Previously, Abbas wrote Trump a letter in which he warnedhim against moving the American embassy, saying that such a move would be crossing a "red line" and could jeopardize peace prospects.