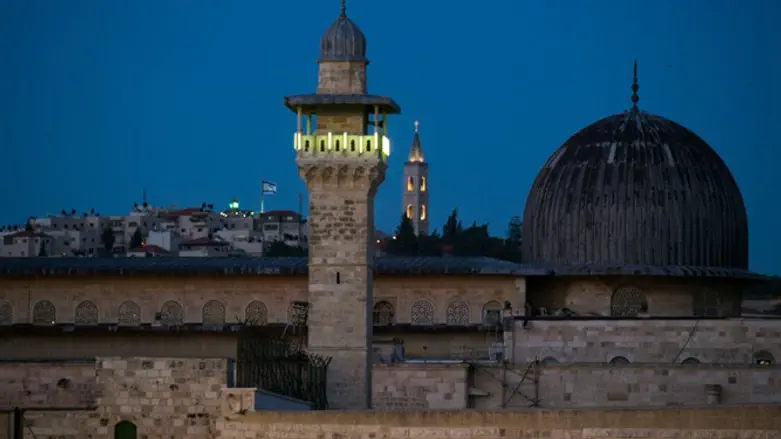 Al-Aqsa mosque
Nati Shohat/Flash 90
Sheikh Ikrima Sabri, the imam of the Al-Aqsa Mosque in Jerusalem, on Friday in his weekly sermon warned Palestinian Authority Arabs against selling land to Jews and Jewish organizations in the Old City of Jerusalem.
According to the Palestine newspaper, which is affiliated with the Hamas terrorist group, Sabri warned that selling land to Jews would have dangerous consequences with regard to the Arab and Islamic identity of Jerusalem.
Under Palestinian Authority (PA) law, selling of land to Jews is illegal and punishable by death. However, such sentences must be approved by the PA chairman, and current chairman Mahmoud Abbas has preferred to authorize life sentences for such offenses, possibly wary of an international backlash.
In 2014, Abbas toughened the PA law against selling property to Israeli Jews, so that any Palestinian Arabs involved in renting, selling or facilitating real estate transactions with citizens of "hostile countries" in any way would receive life imprisonment and hard-labor.
In his sermon on Friday, Sabri also spoke out against U.S. President Donald Trump's plan to move his country's embassy in Israel to Jerusalem.
"This decision amounts to a declaration of war, not only against our people in Palestine, but against all Arabs and Muslims who must act and not abandon the residents of Jerusalem at the scene of the conflict," said Sabri.