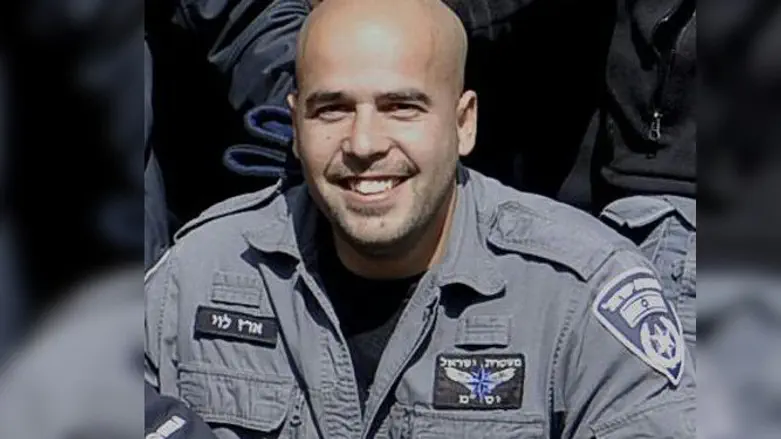 Erez Levi
Police Spokesperson
Clara Levi, the wife of officer Erez Levi, who was murdered in a terrorist ramming attack in Um al-Hiran yesterday, rejected the attempts to argue that the attack was not nationally motivated.
"My husband was murdered. Period." she told Channel 2. My husband was not killed. My husband was murdered in the line of duty. I know who my husband is. He protected everyone with his own body. He was the first to go inside, the first to give."
Levi said that she woke up at 4:20 AM Wednesday morning after her husband had left for his police shift that night. She checked that her mother and children were sleeping soundly and texted her husband to come back to bed.
"I wish," Erez replied.
Levi texted back: "I love you, my life. Take care of yourself."
Later that morning, she received news of the attack. She again messaged her husband. "Erez, I saw on the news that there was an evacuation in the Negev. One dead. Call immediately. I'm worried." By then, Erez was already dead.
When officers arrived at her home to tell her that her husband was not coming back, she told one of them emotionally: "I will open the door for you on the condition that you tell me he is wounded. If he is wounded, I will help him get back to himself. If not, then get out of here."
Now Levi is left to raise her two children, a five year old daughter and a two year old son, by herself. "In the end, everybody around me now will go back to their own warm homes, that's the way it is. I will stay to raise my two children, and that is fine. That is my lot."