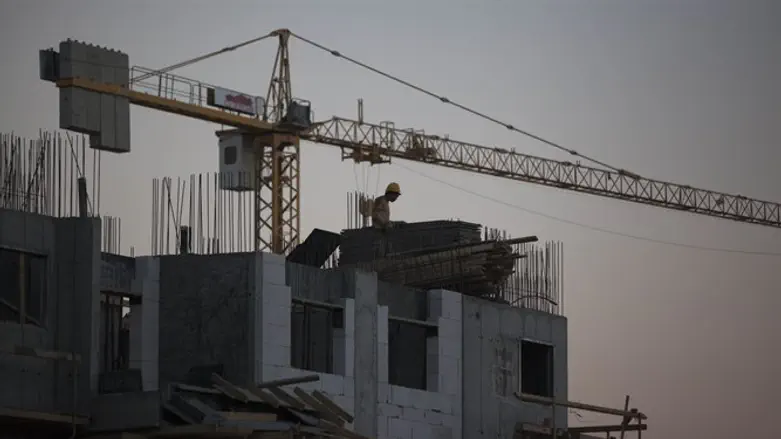 Construction site
Flash 90
The Jerusalem District Planning and Building Committee has announced the cancellation of Wednesday's meeting.
During the meeting, the Committee was scheduled to approve the construction of 490 new housing units in Jerusalem's Ramot and Ramat Shlomo neighborhoods.
In addition, a discussion regarding Arab building permits in Jerusalem's Arab neighborhoods of Beit Hanina and Beit Safafa was also canceled.
The cancellation of Wednesday's meetings comes just ahead of US Secretary of State John Kerry's scheduled speech on Wednesday night, and Committee Chairman Meir Turgeman said the cancellations came at the request of Israeli Prime Minister Binyamin Netanyahu.
"The Jerusalem municipality and committees are not involved in or planning a building freeze," a Jerusalem spokesperson said. "Sometimes there are delays of several weeks, and sometimes permits are delayed for technical reasons. We have received no new instructions from the Prime Minister on the subject."