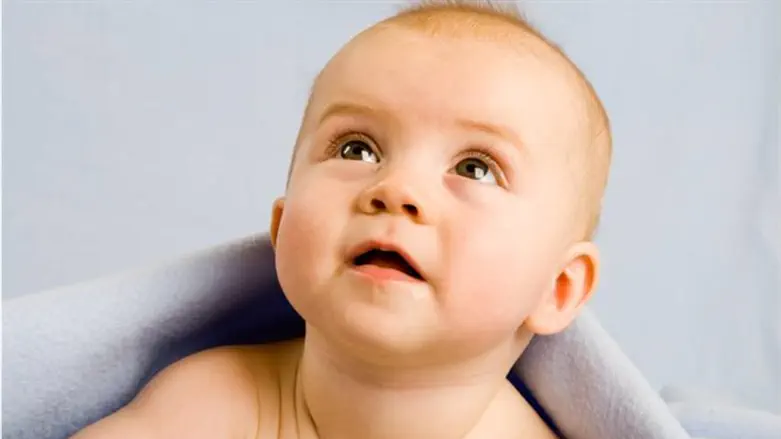 baby
Office XP
The Central Bureau of Statistics (CBS) presented data Monday about the most popular names for boys and girls in Israel during 2015.
The most popular name among boys in the Jewish sector of the population for the second successive year was Noam, while the name Noa is the most popular girls' name for 16 years running.
The CBS stated that during 2015 there was a rise in the number of children called Dror, Yagel, and Alroi in proportion to previous years.
Among girls the name Tamar was the second most common name, followed by Maya, Avigayil, Talya, Adele, Shira, Ayala, Yael and Sarah.
The ten most popular names for boys were Noam, David, Uri, Ariel, Eitan, Yosef, Itai, Yonatan, Daniel, and Moshe.
One in every five Muslim boys is called Mohammed or Ahmed. Among Muslim girls the most common name is Mariam.