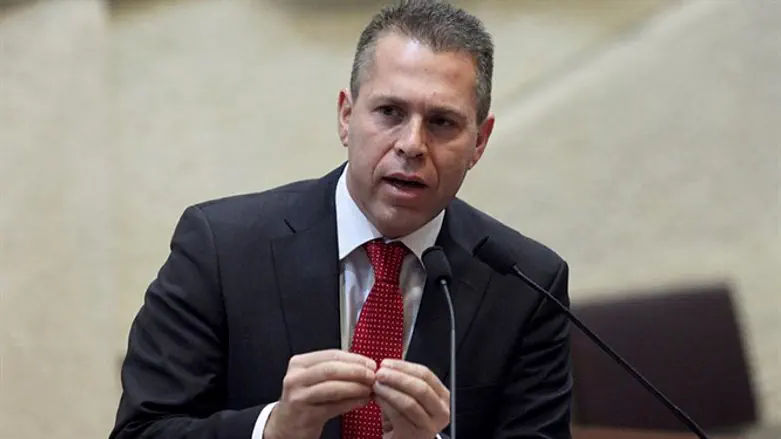 Gilad Erdan
Flash 90, Yoav Ari Dudkevitch
"The Facebook Bill" proposed by Justice Minister Ayelet Shaked and Interior Minister Gilad Erdan will be brought to a vote today in the government meeting.
The bill seeks to grant the government greater power in controlling the appearance of inciteful material on social media.
The vote comes as a police-prepared document has been revealed which contains various examples of incitement perpetrated on Facebook.
It is of note that the examples brought in the document were removed from the site only after complaints by government officials to Facebook. Further, some of the posts were only removed a significant period of time afterward.
Minister Erdan commented on the bill, "Even though incitement leads to terror, Facebook and internet companies are still not responding to all the police requests to remove inciteful material, and, in some cases, a great amount of time passes before material is removed."
"Therefore, the new law is needed to give us the tools to act immediately towards removing material that can lead to acts of terror and murder," Erdan said.