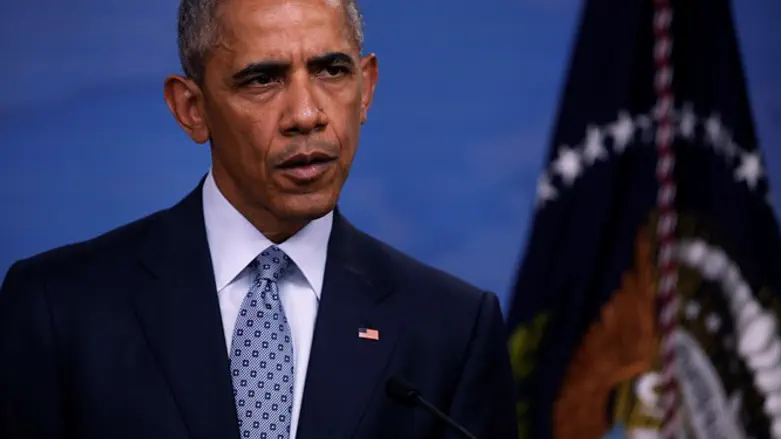 Barack Obama
Reuters
Israeli officials warned that the US appeared increasingly unlikely to block an anti-Israel resolution proposed by Egypt at the United Nations Security Council.
The resolution, which will be voted on Thursday at 3:00 p.m. local time, demands a full "cessation of all Israeli settlement activities", which it calls "essential for salvaging the two-state solution."
President-elect Donald Trump called upon the US mission to the UN to veto the measure, calling it unfair to Israel.
"As the United States has long maintained, peace between the Israelis and the Palestinians will only come through direct negotiations between the parties, and not through the imposition of terms by the United Nations. This puts Israel in a very poor negotiating position and is extremely unfair to all Israelis."
Nevertheless, there is growing concern in Jerusalem that the Obama administration is set on allowing the resolution through, a move some Israeli officials are calling a last-ditch effort by the outgoing president to challenge Jewish presence in Judea and Samaria.
"This is the final attempt by President Obama to 'do something' against the 'settlements'," the officials said.
"Israel expects the US to continue its longstanding position, continued by all administrations, that negotiations must be conducted directly," the sources continued, "just as President Obama said in his 2011 speech at the UN."
Should the Obama administration withhold the veto, however, the officials claimed it would constitute an abrogation of a key element in the US-Israeli understanding regarding Judea, Samaria and the negotiating process.
"If the US does not use its veto in this case, that would violate its obligations. That would constitute the abandonment of a traditional position on the eve of the transfer of power."