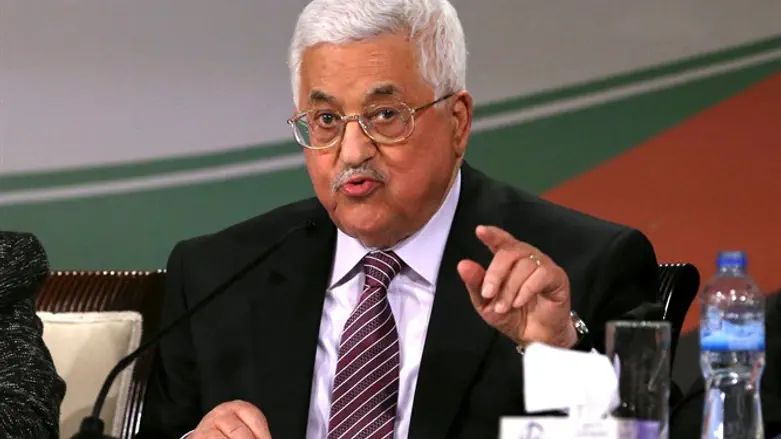 Mahmoud Abbas
Reuters
Two-thirds of Palestinian Arabs believe a two-state solution to their conflict with Israel is no longer possible, a new poll released Tuesday finds, according to The Associated Press.
The number of those who have lost faith in the idea rose from 56 percent in September to 65 percent now, according to the poll by the Palestinian Center for Policy and Survey research.
The poll was conducted last week among 1,270 Palestinian Arabs and had an error margin of three percentage points.
The survey also found that 54 percent have no faith in the newly elected leadership of Mahmoud Abbas's Fatah movement. The vote at a last week's Fatah congress affirmed aging party representatives in top jobs and was seen as a move to sideline Abbas's exiled arch-enemy and rival, Mohammed Dahlan.
The poll comes a day after Abbas decided to strip four Palestinian Arab legislators seen as close to Dahlan of their parliamentary immunity, taking yet another step to prevent a Dahlan political comeback.
Dahlan was ousted from Fatah in 2011 and fled to Dubai. Abbashasaccused Dahlan of, among other things, collaborating with Israel to assassinate a senior Hamas terrorist in 2002, and last week accused his long time rival of assassinating former PA chairman Yasser Arafat.
Abbas made the decision to strip the lawmakers of their immunity after the Palestinian Constitutional Court affirmed his right to do so, but 60% of Palestinians reject Abbas's right to strip legislators of their immunity, the poll found, according to AP.