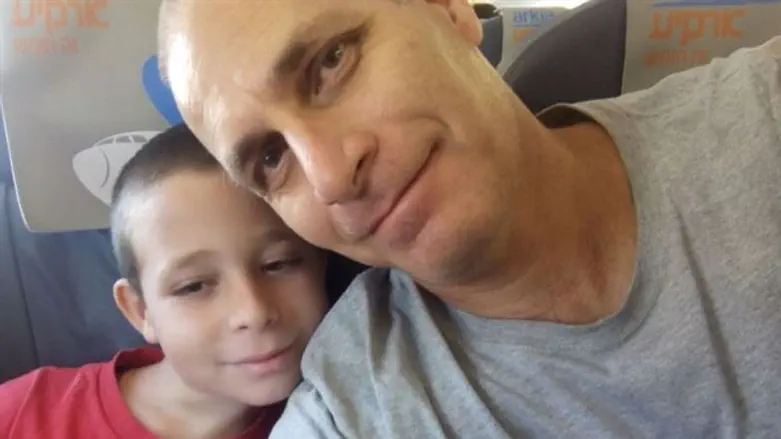 Omri and Ilai Nir
Courtesy of the family
Ilai Nir died on Sunday, days after a tragic fall from a canyon that earlier claimed the life of his father. By Monday, however, he had already posthumously helped save several lives.
During a fateful hike around Tze'elim Canyon in the Judean Desert on Friday, Ilai fell off the side of a cliff. As his desperate father, Dr. Omri Nir, attempted to rescue Ilai, Omri too slipped and fell. He died shortly thereafter, while Ilai was rushed to Soroka Hospital in Beer Sheva.
Ilai's condition was critical, and over the weekend he continued to deteriorate, passing away Sunday afternoon.
But out of Ilai's tragic death has come renewed life for a number of patients suffering from chronic illness, including several small children.
One, an 8-year old boy, suffered from a congenital heart problem. Due to the severity of his condition, an immediate heart transplant was necessary to save his life. He is currently in stable condition in Schneider Hospital in Petah Tikva, recovering from the transplant operation.
Another child, a four-year-old girl from southern Israel, received a liver transplant from Ilai. A 55-year old woman received Ilai's lungs.
In addition, both of Ilai's kidneys were removed, and will be transplanted to a patient suffering from renal failure.