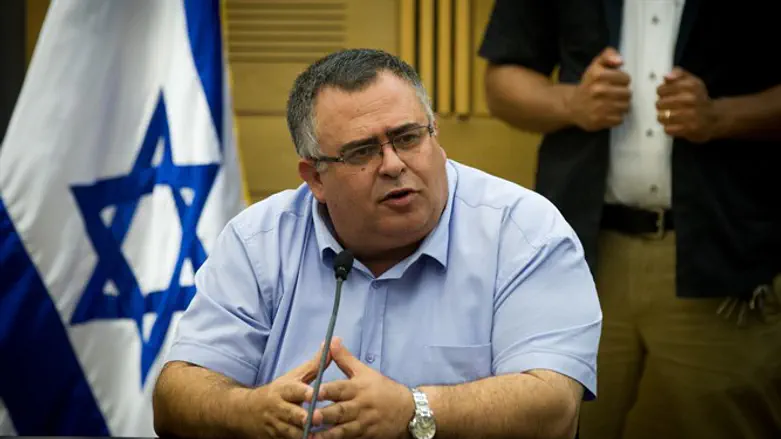 MK David Bitan
Miriam Alster, Flash 90
Coalition chair David Bitan (Likud) participated in a cultural event in Mevaseret Tzion on Saturday and spoke about Obama's intervention in Israeli elections in 2015, saying he prefers Arabs not participate in Israeli elections.
"It's better if they don't vote," he said.
Regarding PM Netanyahu's use of social media, Bitan said, "I think he said the right thing. 97% of Israeli Arabs voted for the Joint Arab List, which does not truly represent Israeli Arabs - it represents the Palestinian Authority's interests. It was absolutely unprecedented."
"When Netanyahu said what he did, the percent of Arab voters was still relatively low...otherwise the Joint Arab List may have received 18 mandates, and that would have influenced the entire Knesset....but it doesn't matter, I can't dictate whether they vote or not," Bitan said.
Bitan also spoke about the Regulation Law, saying "If the Attorney General does not protect the law from the Israeli Supreme Court, we'll take private lawyers from those who supported the law in the Knesset meetings. We are trying to find an alternative solution which will allow us to pass the law without voting on it a second and third time."