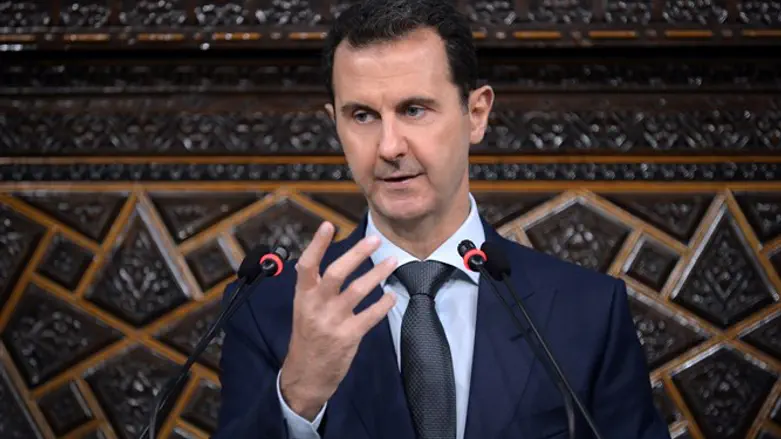 Syrian President Bashar Al-Assad
Reuters
In an interview with Syrian newspaper Al Watan this morning, Syrian President Bashar al-Assad stressed that "Israel alone" is Syria's enemy.
"He who conquers our land is an enemy country, not [merely] a country whose leaders employ hostile policies. Israel alone remains our enemy country."
"Our land" is apparently a reference to the Land of Israel itself, and not Syria, which Arab news outlets reported yesterday the Israeli Air Force had bombed.
Assad's statements come as his army is three weeks into an operation to recapture east Aleppo - in rebel hands since 2012.
Assad now holds around 80 percent of the former opposition stronghold, and has advanced quickly.
At least 384 civilians, including 45 children, have been killed in government fire on east Aleppo since the operation began, according to the Syrian Observatory for Human Rights.
Another 105 civilians, including 35 children, have been killed in rebel fire on government-held west Aleppo in the same period, the British-based monitor says.
AFP contributed to this report.