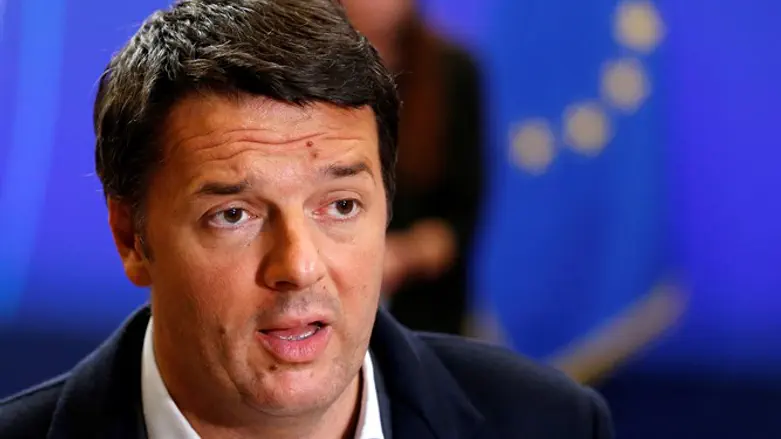 Italian Prime Minister Matteo Renzi
Reuters
Italian Prime Minister Matteo Renzi resigned on Sunday night, shortly after suffering a heavy defeat in a referendum over his plan to reform the constitution.
An exit poll for state broadcaster RAI suggested that 42-46% voted to back reform, compared with 54-58% who voted No, according to the BBC.
The first projections based on the official count point to a wider defeat, the network noted, as early indications have the Yes vote at 39-43% and the No at 57-61%.
In a statement following the defeat, Renzi said he took responsibility for the outcome and called on the No camp to make clear proposals.
"The experience of my government ends here," Renzi said, according to Reuters, describing the defeat as "extraordinarily clear" and adding that on Monday afternoon he would convene his cabinet and then hand in his resignation to President Sergio Mattarella.
The vote asked about plans to streamline parliament but it was widely seen as a chance to register discontent with the prime minister.
The turnout was very high by Italian standards, noted the BBC, with about 60% of the electorate casting their vote.
Populist parties supported a No vote. Opposition leader Matteo Salvini, of the anti-immigrant Northern League, said that if the exit polls were confirmed, the referendum will be a "victory of the people against the strong powers of three-quarters of the world".
The leader of Front Nationale in France, Marine Le Pen, tweeted her congratulations to the Northern League.
"The Italians have disavowed the EU and Renzi. We must listen to this thirst for freedom of nations," she said, according to the BBC.
The referendum comes in the wake of the Brexit vote in the UK in June. In Britain, similarly to Italy, then-Prime Minister David Cameron cast his future on the Brexit vote and resigned immediately after losing the referendum.
The Italy referendum was the second significant event taking place in Europe on Sunday. The other was the presidential election runoff in Austria, where far-right candidate Norbert Hofer lost to independent Alexander Van der Bellen.