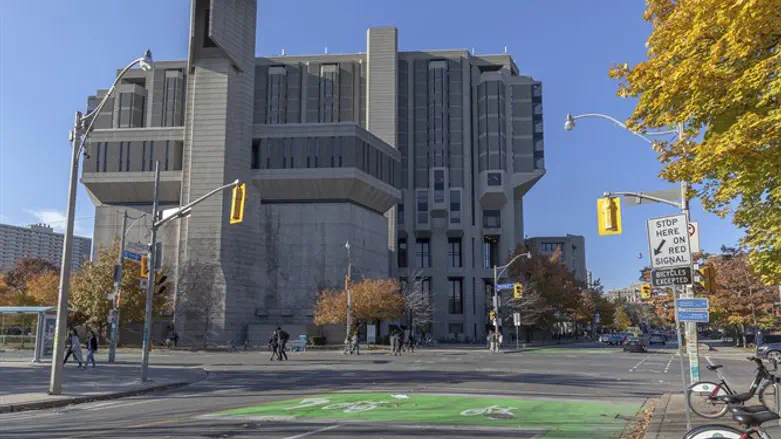 University of Toronto
iStock
The General Council of the University of Toronto Graduate Students' Union (GSU) on Tuesday voted down a proposal to transform its "BDS Ad Hoc Committee" into a permanent fixture of the organization.
The vote was defeated by a decisive margin of 34-17, with 11 abstentions.
This marks the third time that an attempt to pass a resolution in favor of the Boycott, Divestment and Sanctions movement had failed to pass at the University of Toronto.
The GSU first endorsed BDS in 2012. The university's Mississauga campus later also voted overwhelmingly in favor of endorsing a call for a BDS campaign against Israel.
Over the last several years, 11 resolutions in favor of boycotting Israel were approved in academic institutions across Canada. Such motions were passed by Toronto's Ryerson University, York University and Windsor University, among others.
On the other hand, similar proposals were rejected at Montreal's McGill University and at the University of British Columbia in Vancouver.
In February, the Canadian parliament approved by a large majority a draft resolution rejecting and condemning the BDS movement.
229 MPs from both the opposition Conservatives and the ruling Liberal party voted in favor of the resolution. 51 MPs voted against it.