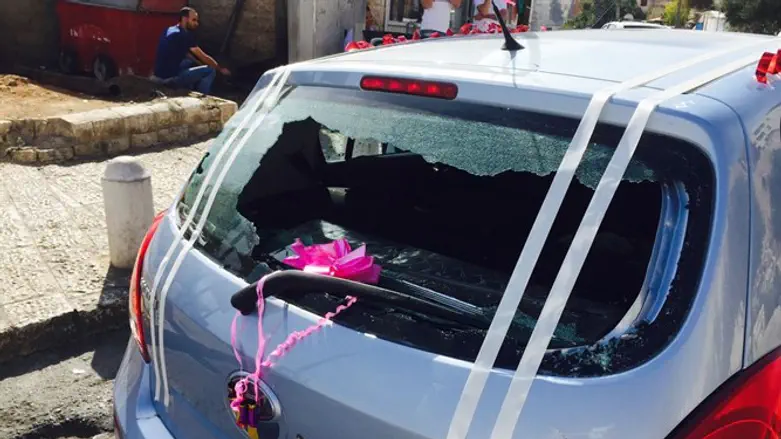 Vandalized car of visitor to Mount of Olives
Alon Kanad
The Finance Committee approved Sunday the transfer of 2 million shekels ($500,000) to reinforce security at the Mount of Olives cemetery, in light of the rise in attacks on visitors and vandalism against Jewish graves at the site in recent years.
The funds will be added to the budget of the Jerusalem Cemetery Council.
Committee Chairman MK Moshe Gafni (United Torah Judaism) expressed satisfaction at the budget transfer. "It falls on the state to act so that anyone who wants to come to the Mount of Olives can do so in peace and visit the graves of their relatives."
"In addition, the reinforcement of security on-site will prevent the continuing damage done to the graves and maintain the dignity of the deceased and their families." Gafni added.
As the committee was making its decision, a groom who was visiting the grave of Rabbi Avraham Yitzhak Kook on the Mount of Olives was attacked with a barrage of stones. No one was injured, but the groom's car suffered damage. An Arab youth was arrested for throwing stones.