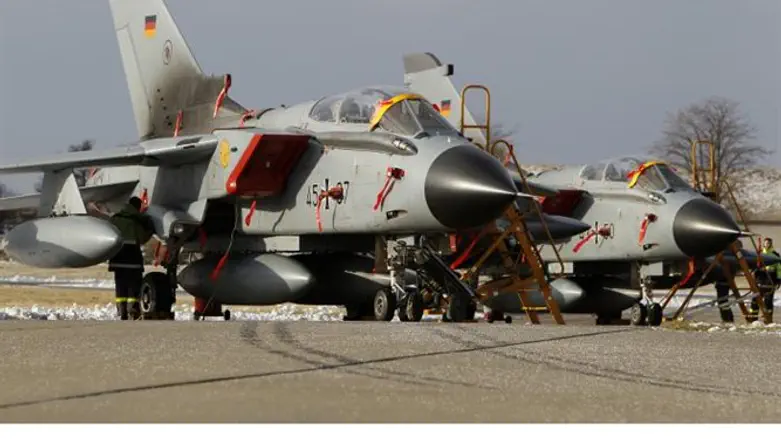 German Tornado jet
Reuters
Twenty soldiers in the German Army have been discovered to be Islamists – and more may yet be uncovered.
The investigations were and are being carried out by MAD, Germany's military counter-espionage service. So reports the Clarion Project.
A spokesperson for MAD said 60 soldiers and other personnel in the Bundeswehr are under investigation for suspected Islamist links. The spokesman said the German Army has been contacted by a suspicious number of individuals who wish to join the army "for a few months" simply to receive weapons training.
In response to the revelations, German Defense Minister Ursula von der Leyen has proposed legislation to empower the army to carry out security checks prior to recruiting soldiers. At present, the Clarion Project reports, such inquiries are only conducted after recruitment. Would-be recruits do undergo a criminal background check.
If the Reichstag passes the proposed legislation, the army may end up conducting an additional 20,000 security checks per year.
Germany has suffered several Islamist terrorist attacks over the past year or so, including two attacks on police official in Berlin and Hanover, the wounding of 15 people in a suicide attack in Ansbach, a stabbing in Hamburg, and the wounding of five in a train attack in Wurzburg.
Germany has taken in well over a million migrants, or refugees, in the past year, mostly males and with no vetting. Chancellor Angela Merkel saw it as a humanitarian gesture, but has been severely criticized by voters. Germany now appears to be leaning towards changing its open-doors policy, ordering boats full of asylum seekers to be turned back as they cross the Mediterranean to Europe.