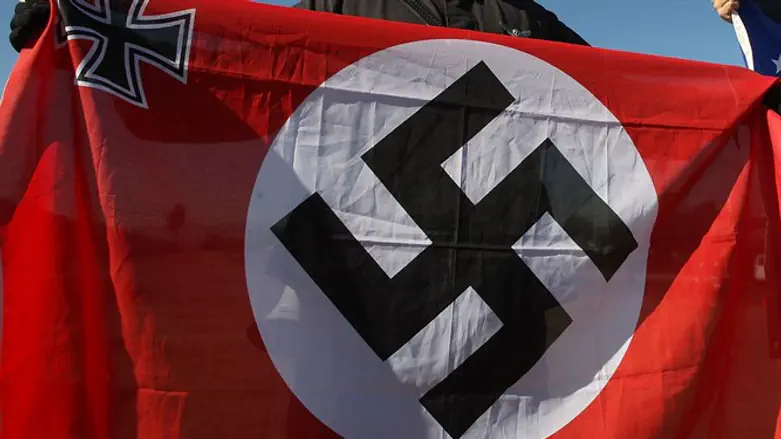 Swastika (illustration)
Thinkstock
This year's presidential election will certainly go down in the history books, featuring the first female presidential candidate for a major party, the first businessman on a presidential ticket since Wendell Willkie's 1940 bid, and the first in which the frontrunner was under investigation by the FBI during the campaign itself.
But the 2016 election has also seen an unprecedented rise in the level of hate – hatred between supporters of the two major candidates, but also hatred towards American Jews.
According to the Israeli start-up company Spot.IM, which administers the talkback systems for thousands of news websites including the HuffingtonPost, Time, and AOL, anti-Semitic comments to online articles spiked in 2016, rising by 20%.
According to Spot.IM, most of the anti-Semitic comments were found on news sites with a clear partisan leaning, clearly favoring either Hillary Clinton or Donald Trump. Frequently supporters of the rival candidate post comments on such news sites, slamming either Trump or Clinton and blaming slanted media coverage on Jews.
The most common themes of such comments are Jewish domination of the media, the distortion of news coverage via that domination, and manipulation of voters through the media. The Israeli-Arab conflict is also raised frequently, with assertions that Jews are controlling one or both of the candidates to benefit Israel's position.
Aside from the quantitative rise in anti-Semitic posts, Spot.IM also says the rhetoric of such comments has generally become more violent and hateful.