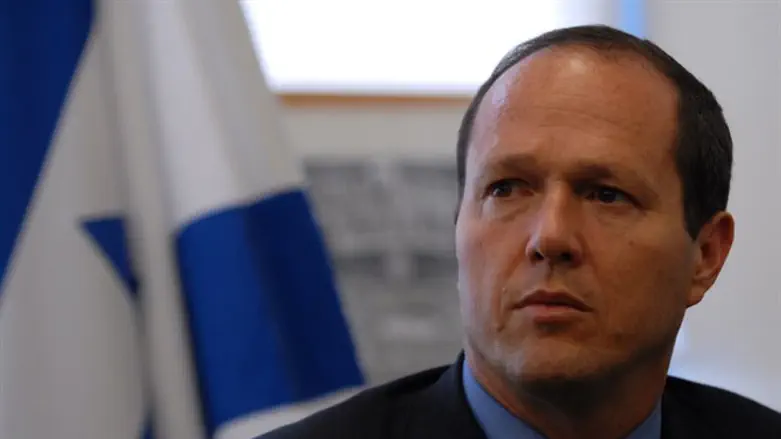 Mayor Nir Barkat
Flash 90
Jerusalem Mayor Nir Barkat contacted Attorney General Avichai Mandelblit to ask him to examine the consequences the High Court decision to demolish the town of Amona would have on property in Jerusalem.
Barkat sent a letter to the Attorney General after spending the past few weeks working with the city's legal adviser on the issue of land in Jerusalem, finding that the city faces a situation similar to that of Amona but with the roles of Arabs and Jews reversed. This is especially true in eastern Jerusalem where there are many areas of Jewish owned land which are currently encroached on by Arab squatters.
Jews lived and owned property in the eastern section of Jerusalem before Jordan ethnically cleansed the area of Jews during the 1948 War of Independence. Many properties that are owned by Jews since before the State of Israel was established are currently occupied by Arabs who took up residence in those properties during the period when Jews were banned from the eastern half of the city,
According to estimates, if Arabs living on Jewish-owned property were to be treated the same way the residents of Amona are being treated for living on property allegedly owned by Arabs, the city would be obligated to evict thousands of Arabs from their homes. East Jerusalem is not recognized by the world as being under Israeli sovereignty, just as Amona is not.
Barkat wrote to the Attorney General that "My support regarding Amona for the normalization of the settlements is grounded in the fact that the settlement (Amona) is twenty years old and was built with the support of the government of Israel, and the evacuation of the community would cause a grave injustice to the forty families who were settled in good faith."
"If the judgement of the court is to stand, it is not right for there to be one law for the Jews and another law for the Arabs." Barkat added. "So I ask you to hold a hearing to determine the state's legal position on this matter."