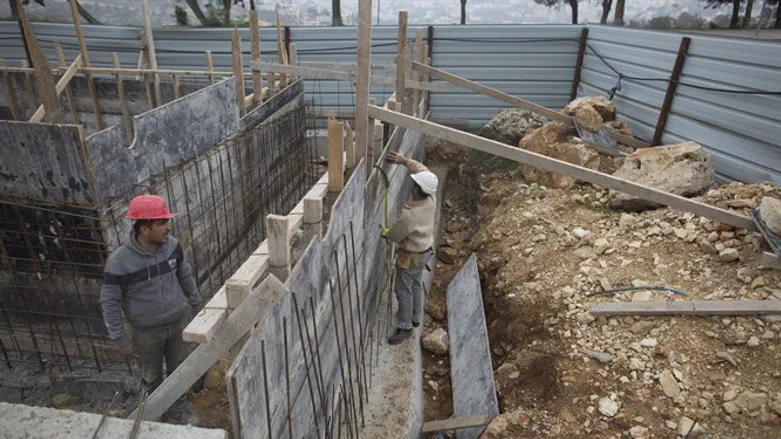 Construction in Gilo
Lior Mizrahi/Flash 90
The city of Jerusalem will approve new construction projects in areas located beyond the "Green Line", including 181 new housing units in the neighborhood of Gilo in the southern part of the city, Channel 2 News revealed on Wednesday.
According to the report, the new projects will be approved by the subcommittee for building permits in the city of Jerusalem. The 181 units in question are several residential buildings to be built by a private developer.
Channel 2 further said that the Israeli government delayed the plans recently due to the signing of the Memorandum of Understanding with the American government on the defense aid to Israel, but these plans will now be implemented.
The U.S. administration has repeatedly strongly condemned Israeli construction in Jerusalem in general, and specifically in Gilo. In July, the State Department described plans to build in Gilo as "corrosive" to peace.
Israel later rejected the international criticism over its planned construction in Jerusalem as "lacking any factual basis".
"The claim that the construction in Gilo undermines the solution of two states for two peoples is lacking any factual basis and diverts attention from the real obstacle to peace - the Palestinian refusal to recognize the Jewish state under any borders," it said.
In addition to the Gilo construction, reported Channel 2, the subcommittee plans to approve a new organizational plan designed to promote further development of construction of other buildings in the area.
The Jerusalem Municipality said in response to the report, "There is no change in the construction policy in the city. Building plans are promoted for both Jews and Arabs in all parts of the city."