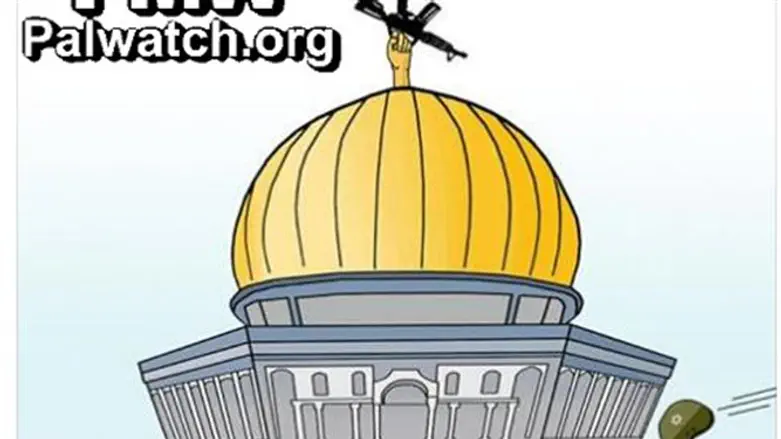 palestinians celebrate terror victims death
palestinian media watch
The watchdog group Palestinian Media Watch has identified a cartoon of a hand waving a machine gun from the top of the Dome of the Rock mosque that appeared in a publication posted by Mahmoud Abbas' Fatah Movement this morning. In the corner is a pool of blood and two helmets with Stars of David, symbolizing the two murdered Israelis.
According to Palestinian Media Watch, the text #Jerusalem accompanies the cartoon, which appeared today the day after a Palestinian terrorist shot and murdered one Israeli civilian and one policeman, and injured six others during a shooting spree through Jerusalem.
The cartoon's message is clearly that yesterday's murder of two Israelis is a victory for the defenders of Temple Mount.
Yesterday, the Fatah Movement was quick to praise the murderer as a "Martyr" and its Jerusalem branch announced a day of mourning.