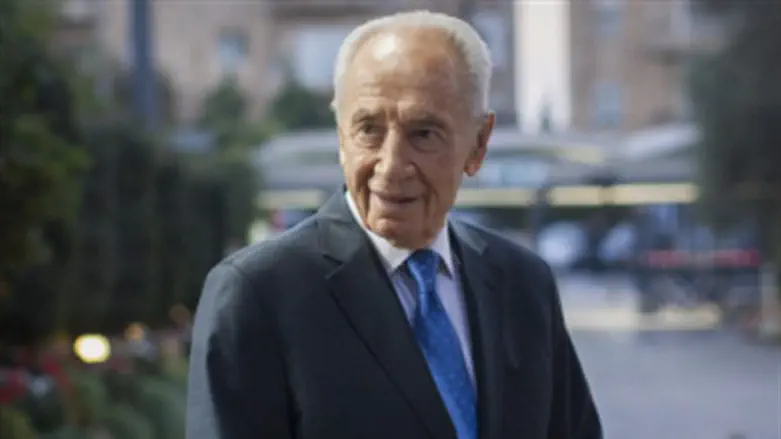 Shimon Peres
Flash 90
Former President Shimon Peres confidentially revealed to the Jerusalem Post two years ago that he had intervened to stop Prime Minister Binyamin Netanyahu from bombing Iran.
Steve Linde, formerly the editor-in-chief of the newspaper, revealed Peres's comments in an article on Thursday.
Linde said that Peres had dropped the bombshell in a meeting with Linde and Jerusalem Post Managing Editor David Brinn at the Peres Center for Peace in Jaffa on August 24, 2014.
"I have thought long and hard about whether to publish it, and reached the conclusion that he wouldn't have told us if he didn't want us to," wrote Linde.
"During the course of the conversation (in which just the three of us sat and chatted over coffee), Brinn asked Peres what he considered the greatest achievement of his presidency. He responded by saying that he had personally intervened to stop Netanyahu from ordering a preemptive strike on Iran's nuclear sites," he added.
Peres reportedly told the two, "I don't want to go into details, but I can tell you that he was ready to launch an attack and I stopped him. I told him the consequences would be catastrophic."
Then, asked by Linde whether they can report this, Peres replied with a smile, "When I'm dead."
(Arutz Sheva's North American desk is keeping you updated until the start of Shabbat in New York. The time posted automatically on all Arutz Sheva articles, however, is Israeli time.)