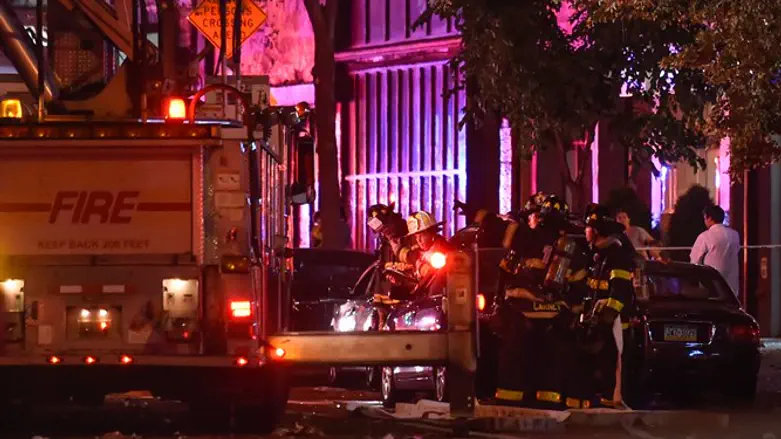 the explosion in Manhatten
Reuters
As was reported by Yisrael Cohen at Kikar, Daniel Peretz, the owner of a store and furniture gallery in the heart of Manhattan, blessed his faith when he stated that keeping the Sabbath on that day is what kept him alive.
"The workers who came to the store on Sunday discovered that the entire front window had been smashed," Peretz said.
Peretz said that the greatest miracle was that the explosion occurred on Shabbat when the business was closed due to Jewish religious observance.
"I have no doubt that God was protecting us from above," he said.
Peretz, who was in Israel during the time of the explosion, emphasized that if the explosion had happened on another day, his workers would have been hurt.
At the press conference held by Governor Cuomo in front of the store, Cuomo stated that the government will compensate the businesses after an incident that was likely an act of terror.
Peretz told the crowd, at a press conference that took place outside the store, that he and his wife lived in Israel and immigrated to America after a Molotov cocktail was thrown at his wife's car. "I have been an American citizen for 30 years," he told the crowd, "and I know that we cannot be threatened by terrorism."
"I want to tell you not to let the terrorists scare you," Peretz said, "if they scare us, where are we meant to go? I am here because of the terror that happened in Israel, and now where will we go? Back to Israel? Everywhere is the same. So don't let the terrorists scare anyone, especially not the citizens of New York."