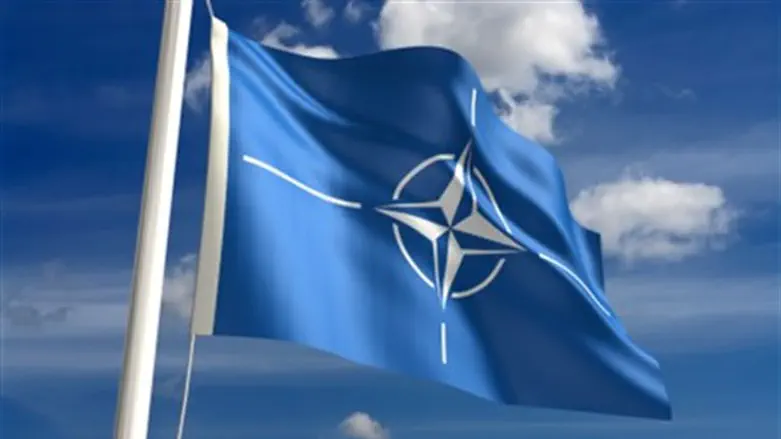 NATO flag
Thinkstock
Israel on Monday formally opened a mission at NATO headquarters in Brussels, aiming to step up ties with an alliance led by its staunchest supporter, the United States.
The move, under discussion for several years, was announced in June as key NATO member Turkey normalized ties with Israel after severe strains with a once close regional ally.
Israel's ambassador to the European Union Aharon Leshno-Yaar presented his credentials to NATO chief Jens Stoltenberg on Friday, the Israeli embassy said in a statement.
The two men discussed a new Joint Action Plan between Israel and the alliance, it said, without giving any details.
"Israel attributes great importance to its relations with NATO. The opening of a permanent office reflects Israel's role in promoting peace and stability in the region," Leshno-Yaar said in the statement.
NATO officials were not immediately available to comment.
In June, Stoltenberg had noted that Israel had been an active alliance partner for 20 years and said it was essential to step up cooperation.
"Violence in North Africa and in the Middle East is a clear threat to all our nations.... It is vital that countries which share the same values ... stand together against hate and terrorism," Stoltenberg said during a visit to NATO HQ by Israeli President Reuven Rivlin.
Turkey and Israeli ties were cut following the 2010 incident on the Mavi Marmara, when Israeli commandos were attacked by Islamists who claimed to be carrying humanitarian aid for Gaza.
The sides recently signed a reconciliation agreement under which Israel will pay Turkey $20 million in compensation for the deaths of 10 of the assailants who attacked the Israeli soldiers during the raid.
The agreement also provides for normalization of relations, the removal of sanctions the countries have imposed on one another, an increase in the level of diplomatic relations and an exchange of ambassadors.
Turkey's Foreign Minister, Mevlut Cavusoglu, indicated recently that Turkey and Israel would begin the process of swapping ambassadors "in the coming days".
AFP contributed to this report.