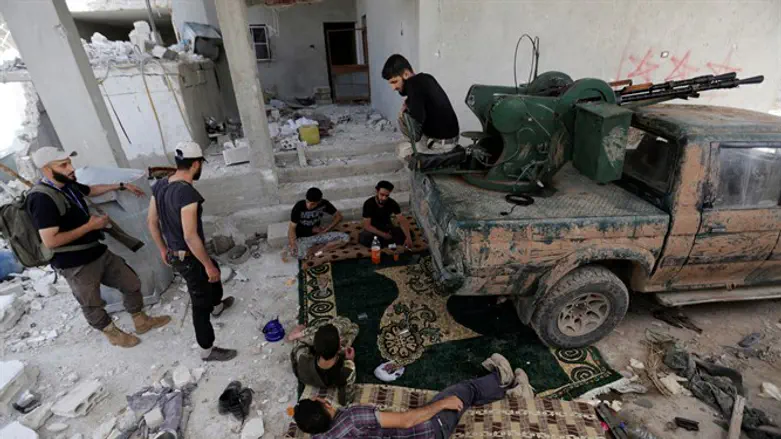 Syrian rebels
Reuters
Though even yesterday, it was not certain that all sides would hold to the Syrian ceasefire, Turkish President Recep Tayyip Erdogan noted today (Tuesday) that it seemed to be holding up. Expressing his hopes for the future, Erdogan said, "I hope that the ceasefire will be permanent."
The truce, brokered by Russia and the United States, aimed at bringing an end to the fighting between Syrian President Bashar al-Assad's forces and a wide range of rebels.
In his televised comments in Istanbul, Erdogan mentioned that there were problems in two or three villages, but suggested that if everything went well in the first 48 hours, there would be a chance to sustain the truce.
"God willing, it will not be one-sided," said Turkish Foreign Minister Mevlut Cavusoglu on CNN-Turk television, stating his hopes that all sides would do their share for the sake of lasting peace.
The initial 48-hour truce went into force across Syria, at sundown on Monday. The only exceptions were those areas held by jihadists like the Islamic State group.
In a show of goodwill, Syria's armed forces announced a seven-day "freeze" on military operations, lasting to midnight on Sunday.
The current agreement has been billed as the best chance yet to halt the bloodshed in Syria's five-year civil war.