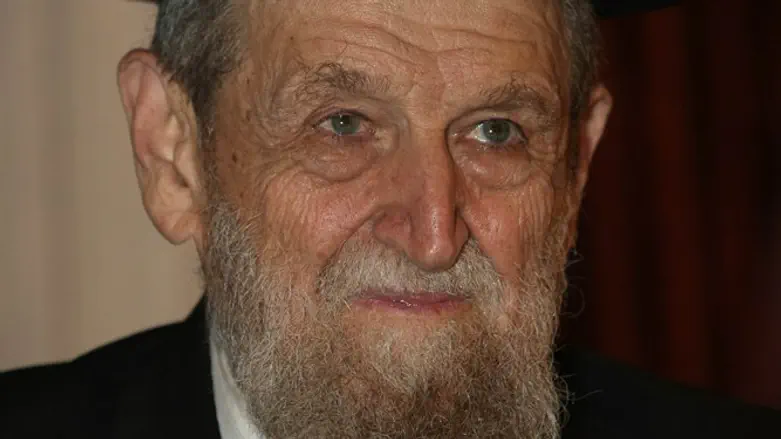 Rabbi Eliyahu Shaar Yashuv Cohen
Flash 90
Prime Minister Binyamin Netanyahu eulogized the late Chief Rabbi of Haifa, Rabbi Eliyahu Shaar Yashuv Cohen, Tuesday morning, praising him as a "great scholar" who fought for Israeli Independence.
Rabbi Cohen passed away Monday night at the age of 89.
"Rabbi Shaar Yashuv HaCohen," said Netanyahu, "was a tremendous scholar who strove for the unity of the Jewish people, just as he worked to bring together the different segments of the population in Haifa, where he served the public as Chief Rabbi for more than 30 years."
Netanyahu also noted Cohen's military service during the establishment of the state.
"He was both a scholar and a warrior, fighting during the War of Independence in the Etsel [Irgun], and was injured in the battle for the Old City of Jerusalem, was captured by the Jordanians, before he enlisted in the IDF."
"He leaves behind him many rabbinical judges and scholars, residents and neighbors, who had a spiritual leader, and an address for [their] religious questions – as well as many deep, moving stories that will remind us of him for generations. May his memory be a blessing."
The funeral procession began at Rabbi Cohen's home in Haifa, and is scheduled to reach the Merkaz HaRav yeshiva in Jerusalem by 2:00 p.m. After eulogies in the yeshiva, mourners will accompany the rabbi to his final resting place in the Mount of Olives cemetery.