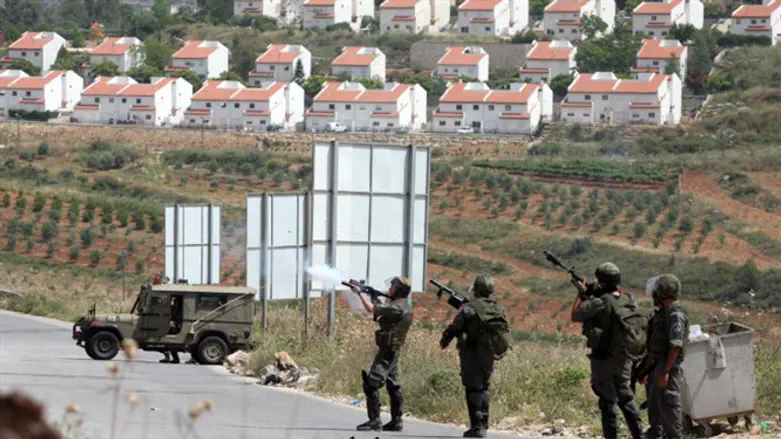 Illustration
Flash90
An Arab terrorist who rushed an IDF position adjacent to the town of Ofra in Samaria was shot and killed Friday afternoon.
"[Israeli] Forces identified a suspect running towards an (army) post in Silwad, northeast of Ramallah," an army spokeswoman said. "The force shot the suspect, resulting in his death."
No injuries were reported.
Additional IDF forces were deployed to the area following the attack, sealing off it off and conducting searches for any possible additional terrorists.
Despite initial reports attributing the gunfire to the terrorist attacker, it now appears the shots heard were from the soldiers responding to the terrorist.
An army source told Arutz Sheva Friday afternoon that the circumstances of the incident were still under investigation.