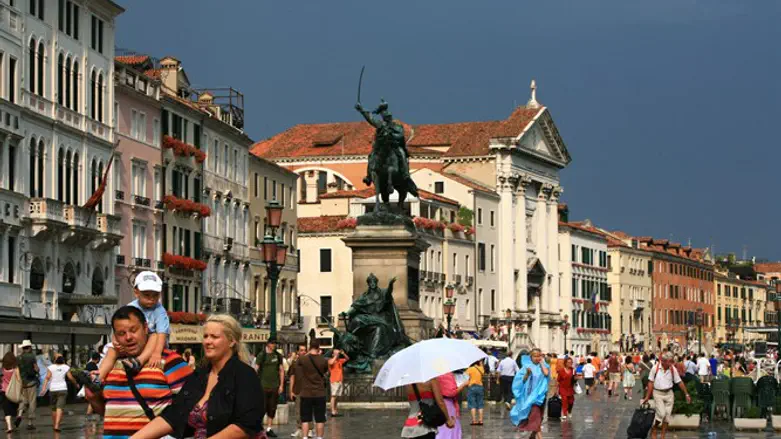 Italy
Flash 90
Italy on Thursday expelled an imam as part of its efforts to prevent extremist preachers from radicalizing others, The Associated Press reports.
Interior Minister Angelino Alfano announced the expulsion of Khairredine Romdhane Ben Chedli on Thursday, according to the news agency.
The 35-year-old Tunisian was recently absolved of terrorism-related charges by Italy's highest court but Alfano said his support for jihad rendered him unfit to stay, the ANSA news agency reported.
He becomes the second imam to be expelled from Italy within a week, as the Interior Ministry announced on August 13 the expulsion of another imam arrested in the same 2013 sweep as Ben Chedli.
Alfano said he had ordered the deportation of Hosni Hachemi Ben Hassem, a Tunisian imam based in a mosque at Andria in Puglia. The 49-year-old imam had been cleared of charges of recruiting jihadists but Alfano expelled him anyway on the basis of suspected incitement to racial hatred.
The two expulsions bring the number of suspected extremists kicked out of Italy in 2016 to 44, with another 110 expelled last year, noted AP.
On Sunday, it was reported that Libyan authorities have warned Italy about an Islamic State cell based in the Milan area with links to one of the jihadist group's battle-hardened veterans.
The existence of the network was reportedly revealed by documents seized by Libyan agents after government forces took over ISIS headquarters in the city of Sirte.