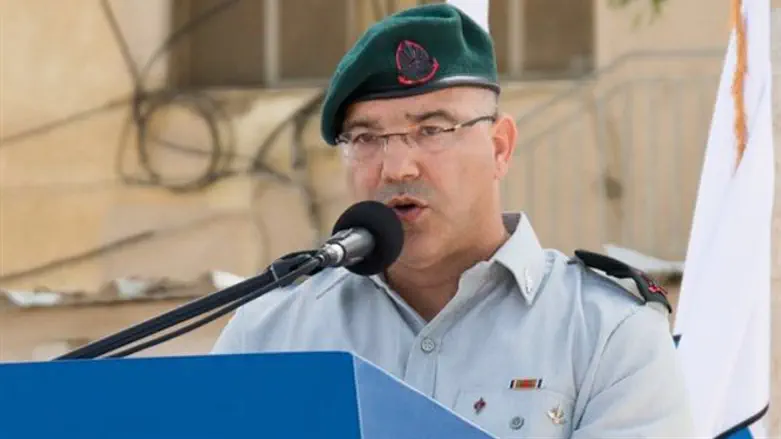 Achvat Ben-Hur
Photo: Civil Administration spokesperson
Head of the Civil Administration in Judea and Samaria, Brigadier-General Achvat Ben-Hur, warns "Mekorot" company CEO Shimon Ben Hemo and Water Authority head Alexander Kushnir of severe water shortages that would result from the failure of the "Jericho 5" water well.
Ben-Hur explained that at this juncture Jericho 5 is not active, and must be repaired immediately. He claims that the well's inactivity will cause a 40% shortage in the water supply for the Dead Sea area.
Such a large-scale decrease in the water supply can greatly damage agriculture in the northern Dead Sea area and the economy in the Megillot Regional Council.
"We've now been told that Jericho 5 is inactive," wrote the head of the Civil Administration in a letter, "this situation can have severe consequences, including a 40% shortage in water supply to Megillot Regional Council and widespread water shortages in Jericho and its surroundings.
"Though the shortage would mainly affect agriculture and not drinking water, this would be a severe hit for the Israeli and Palestinian economies which rely on the area's agriculture," warned Brig. Gen. Ben-Hur, and went on to demand that the infrastructure company "give this issue top priority, pooling all resources to bring Jericho 5 to full operational capacity ASAP."