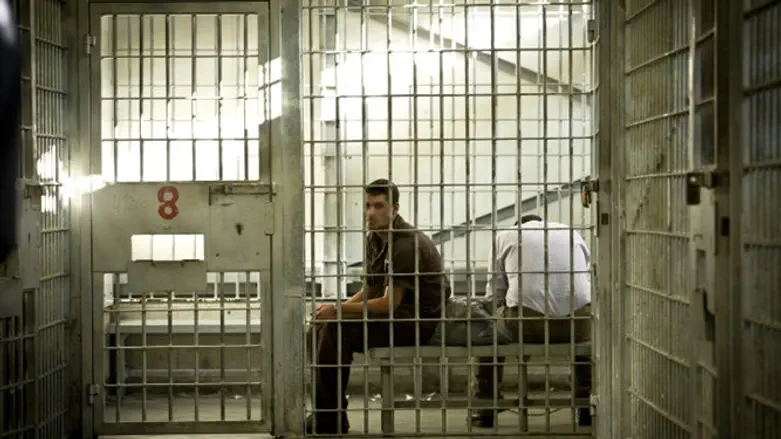 Prison (illustrative)
Flash 90
Israeli prisons will soon undergo a screening process that will prevent terrorist prisoners from making telephone calls, Channel 2 News reported Monday.
According to the report, the decision was made after it became clear that some of the terrorist prisoners not only smuggle phones into the prisons, but also use them to plan attacks.
The process to block the terrorists from making phone calls will cost 12 million shekels and will completely neutralize the possibility of making calls from mobile phones inside the prisons.
The decision comes days after security forces stormed into the Nafha Prison after receiving intelligence that Hamas terrorists held there were planning an attack from within the prison.
The terrorists were transferred and divided between several prisons in Israel. Similarly, all terrorists in the Eshel Prison were transferred to the Ohalei Keidar Detention Center.
When security swept the area, they found communication devices, and other intelligence materials.