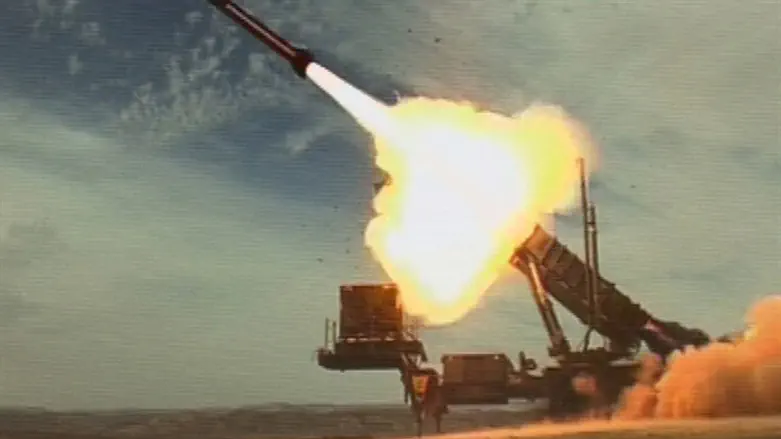 Patriot Missile Battery
IDF/Flash 90
A drone which penetrated Israeli airspace three weeks ago was Russian, not Syrian, as initially believed, Haaretz reported on Sunday.
In mid-July, three weeks ago to the day, an unmanned aerial vehicle (UAV) crossed into Israeli airspace over the Golan Heights from the Syrian frontier, and managed to fly some 2.5 miles (4 km) into Israeli airspace before turning back.
At the time, an IDF spokesperson acknowledged that a drone had entered Israeli airspace, but gave no indication as to who was behind the incident. Shortly thereafter, the Hezbollah terrorist organization in Lebanon claimed responsibility.
But in a phone call with Israeli Prime Minister Binyamin Netanyahu, Russian President Vladimir Putin admitted that the drone was in fact Russia's, claiming that the airspace violation was an accident, the result of human error.
The senior Israeli official cited in the report added that despite three attempts to shoot down the Russian drone, the IDF failed to destroy the intruder.
Two US-made surface-to-air Patriot missiles were fired at the drone, as well as an air-to-air missile launched from an IAF fighter sent to intercept the UAV. Despite the attempts to shoot it down, the drone eventually returned to Syrian territory safely.