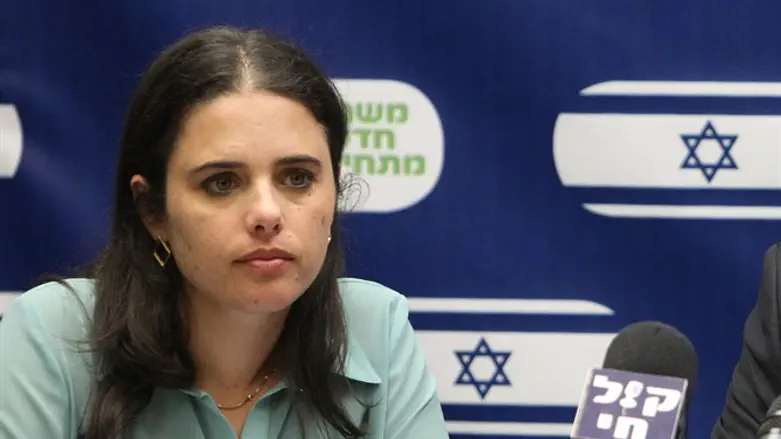 Shaked and Bennett
Flash 90
The Knesset Legislation Committee approved a bill that, if passed, would encourage investment in renewable energy by granting tax breaks to suppliers of electricity that is generated from alternative sources of energy.
As per the instruction of Justice Minister Ayelet Shaked, the new law will also apply to suppliers in Judea and Samaria.
This marks the third time since becoming Justice Minister that Shaked has worked to extend the application of laws implying benefits to Judea and Samaria; several months ago, she extended the applicability of the "Adoption Law," which grants greater rights to adoptive parents. As of a month ago, a law that grants benefits for investment in Israeli industry also took in effect in Judea and Samaria under her guidance.
Shaked noted the significance of extending these laws to apply also to Judea and Samaria: "the pattern I have established has great import for residents of Judea and Samaria. Today, it's clear to all that residents in Judea and Samaria have equal rights, in all respects, to other citizens.
"The pattern of extending applicability of laws to Judea and Samaria should be the norm. I will continue to act for extending as many laws as possible to Judea and Samaria."