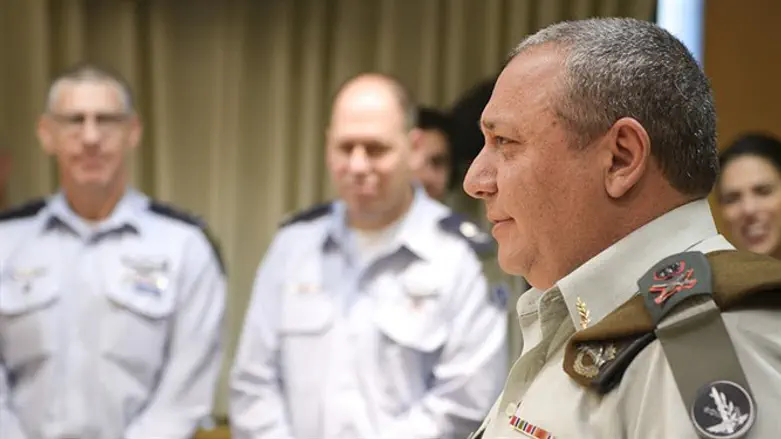 IDF Chief of Staff Gadi Eizenkott
IDF/Flash90
The IDF has announced that it will investigate an incident at a recent "educational seminar" for IDF commanders, during which the lecturer defamed the Book of Esther, calling it "scandalous" and "very problematic."
The Head of Human Resources in the IDF, Hagai Topolonsky, called for an extensive investigation, after which a decision will be made whether to allow the lecturer to continue to speak with IDF soldiers.
Until then, the lecturer is prohibited from giving lectures within an IDF framework.
The lecturer in question - associated with the secular yeshiva "Bina" - faced protests from soldiers attending her lecture who objected to her blasphemous take on the book.
In addition to denouncing the hero of the book, Mordechai, as a "small-time lobbyist and politician", the lecturer claimed that the only reason that the Book is included in the Bible is due to its provocative content.
"It contains a lot of the same things that another problematic book - the Song of Songs - does: sex and ****. The sages tried to get rid of these books, but they survived because they had huge ratings... so these books didn't succeed in disappearing," she said.