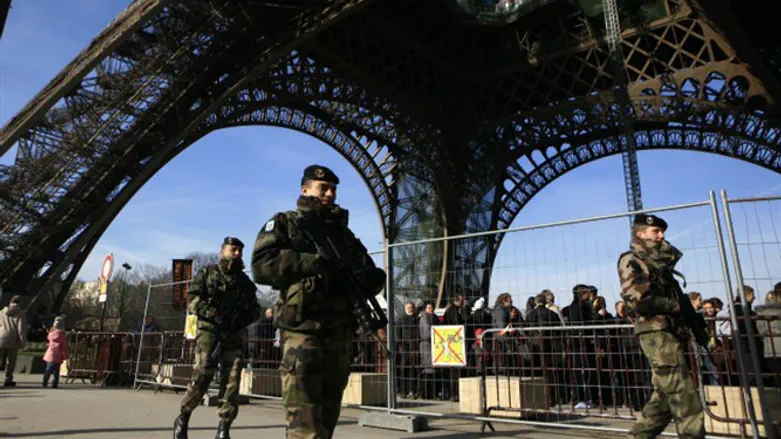 French security forces in Paris (file)
Flash 90
French police have arrested one person in connection with the beheading of a priest at a church in Normandy, northern France, a "source close to the inquiry" told Reuters.
The source reported on condition of anonymity, as they were not authorized to comment on the case.
No further details as to the identity of the suspect were revealed.84-year-old priest Jacques Hamel was murdered in the attack by two Muslim terrorists, and another person was critically wounded, before the assailants were shot dead by police.
The terrorists reportedly entered the church in the town of Saint-Etienne-du-Rouvray near Rouen in Normandy via a back entrance, and then proceeded to slaughter the priest as he was leading mass. The terrorists then took two nuns and several worshipers hostage before being killed.
The second victim wounded in the attack is said to be "between life and death."
The gruesome attack was later claimed by the ISIS terrorist group. The two terrorists had reportedly shouted "Daesh" (Arabic for ISIS) as they launched their attack.