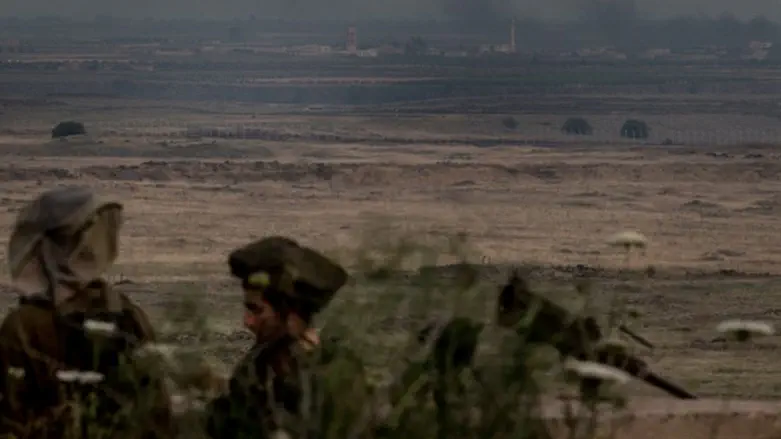 soldiers in Golan Heights
Flash 90
The Israeli Air Force struck Syrian regime targets in southern Syria, after a mortar shell struck northern Israel.
The mortar shell, which landed in an open area in the Israeli Golan Heights and caused no damage or injuries, appears to have been yet another incident of "spillover" from the Syrian civil war, as opposed to a deliberate targeting of Israeli forces or civilians.
Nevertheless, shortly after the incident Israeli jets hit the source of the mortar fire, the IDF said.
"Initial reports suggest that... fire from the internal fighting in Syria hit an open area near the security fence in the central Golan Heights. No injuries have been reported," the IDF's statement said.
The air force "successfully targeted the source of the fire in Syria."
"The IDF views the Syran regime as responsible for its territory, and it will not tolerate any attempt to harm the sovereignty and security of Israel and its residents," the army stated shortly after, echoing Israel's official stance on the war raging just across its northern border.