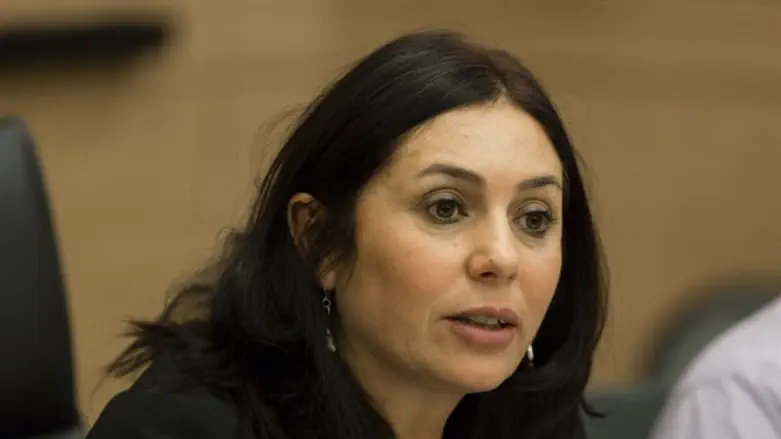 Miri Regev
Flash 90
Israeli Sports and Culture Minister Miri Regev (Likud) has said she will not attend the opening ceremony of the Olympic Games in Brazil this year, due to it falling too close to the Sabbath.
The ceremony is due to take place on Friday, August 5, and would necessitate her traveling back after sundown - the start of Shabbat.
Over the past several days Regev's office had made great efforts to have her and her staff stay at venues closer to the Rio 2016 opening ceremony, which would have enabled the minister and her team to walk home instead of driving in deference of Shabbat. However, security officials informed her it would not be possible to provide adequate protection.
Though Regev is traditional but not strictly religious, she said the issue was one of principle.
The Shabbat, our national day of rest, is one of the most important gifts that the Jewish nation imparted to humanity," Regev said in a statement.
"As a representative of the State of Israel, the one and only Jewish state, I sadly cannot take part in the opening ceremony of the Olympics, as the schedule would require me to desecrate the Sabbath."