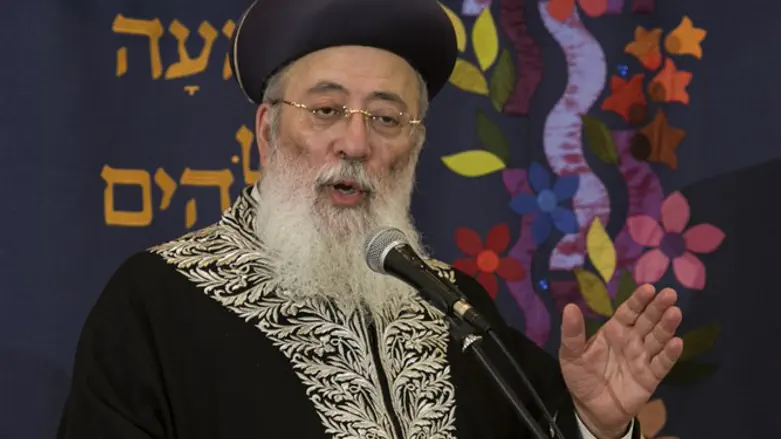 Rabbi Shlomo Amar
Tzvi Lin
Jerusalem Chief Rabbi Shlomo Amar spoke out on Thursday against the gay pride parade in the capital, and condemned statements in support of the parade made by Prime Minister Binyamin Netanyahu.
In an interview with Kol BeRama, Rabbi Amar lambasted the parade, calling it an embarrassment.
"This desecration of God's name in Jerusalem is an embarrassing phenomenon, it's one of the most serious sins in the Torah."
"You cannot make the unkosher kosher," continued Rabbi Amar.
The Chief Rabbi of Jerusalem also attacked comments by Prime Minister Netanyahu regarding the parade, calling his support for the event "horrendous".
"It is simply horrendous that the Prime Minister supports these parades. It's a huge embarrassment; he should come back and apologize in public. He cannot be the Prime Minister of Israel."
Turning to the recent controversy regarding the appointee to the IDF Chief Rabbinate, Rabbi Eyal Karim, Rabbi Amar warned against the censorship of rabbinic authorities, saying "you cannot silence rabbis".
Some 2,000 police officers have been deployed in the capital on Thursday to secure today's gay pride parade.
Jerusalem police have ramped up security following last year's deadly stabbing attack on the pride parade which left Shira Banki, 16, dead, and several others wounded.