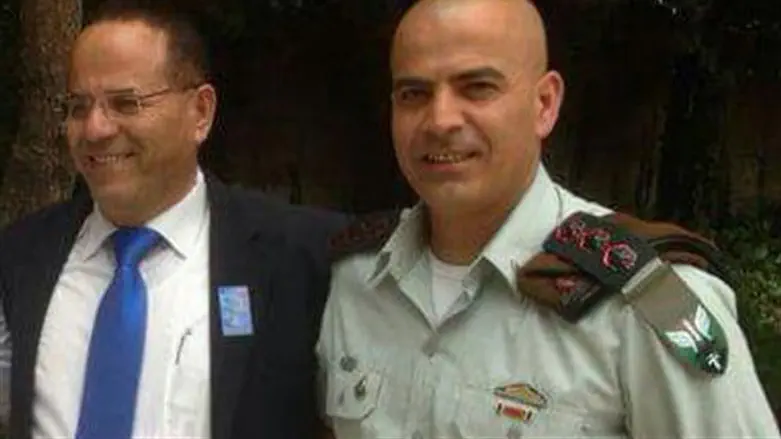 Dr. Badar Tarif with Druze MK Ayoub Kara of Likud
Ayoub Kara's office
The Israeli army on Monday named an officer from Israel's Druze Arab minority as its most senior medical official.
Colonel Dr. Badar Tarif, formerly the Deputy Surgeon General of the IDF, will be promoted to the rank of Brigadier General when he takes up the post of IDF Chief Medical Officer.
It marks the first time a Druze officer will hold the post.
The Druze make up only around 2% of Israel's population, with some 140,000 living in the Jewish state. Unlike most other minorities - most notably the Muslim Arab population - Israeli Druze are conscripted into national service and proudly serve in the military, with many going on to become officers.
Other senior Druze officers include Colonel Ghassan Elian, who commands the Golani infantry brigade.
Previously, Tarif had headed the IDF's efforts along the border with Syria to treat Syrians injured in that country's brutal civil war.
He also led Israel's emergency rescue and aid efforts in Nepal, after the devastating 2015 earthquake.