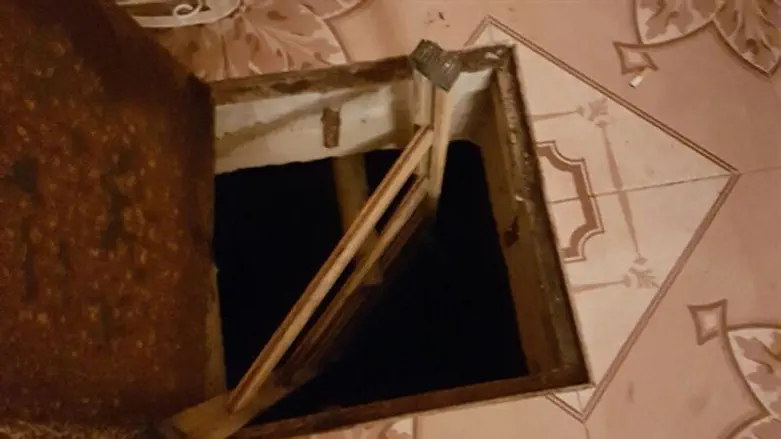 Hidden entrance into weapons cache
Shin Bet
A coordinated effort between different factions of the Israeli security forces succeeded in bring about the arrest of home-made weapons dealers and manufacturers near the city of Shechem in northern Samaria.
As part of the operation, various home-made weapons and ammunition were confiscated, as well machinery used to manufacture the weapons.
Weapons factory (Shin Bet)
According to Israeli intelligence, the weapons dealers had been circulating the weaponry to other areas of Samaria. The home-made weapons included those resembling M-16 rifles and Uzi machine guns.
It is estimated that the dealers used their connections to sell to other weapons dealers within Israel.
Many such improvised guns have been used in recent deadly terrorist attacks, including the shooting at Sarona Market in Tel Aviv.
Improvised weapon seized by security forces
Shin Bet
The arrested weapons dealers have been named by the Shin Bet internal security service as:
Assem Najah Sharif Tzfadi, born in 1977, resident of Urif, active in the Palestinian Authority security services (General Intelligence)
Ali Najah Sharif Tzfadi, born in 1975, resident of Urif, also active in the General Intelligence service
Saadi Najah Sharif Tzfadi, born in 1975, resident of Urif
Najah Assad Najah Tzfadi, born in 1992, resident of Urif