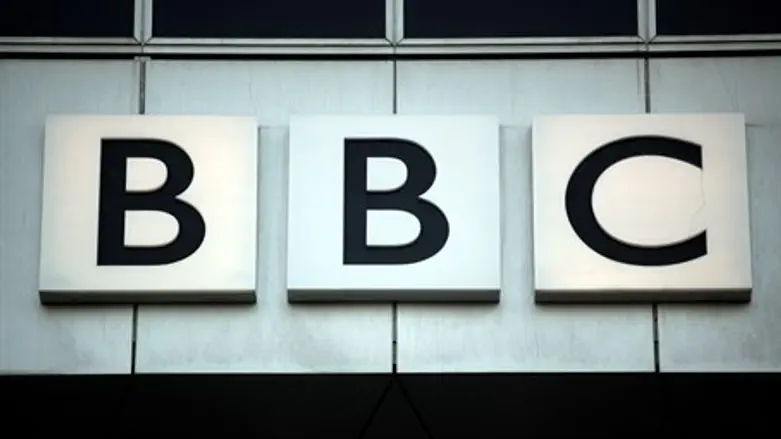 BBC headquarters
Thinkstock
An Israeli-developed drug cocktail that has been shown to cure 58% of terminally ill cancer patients has been approved in record time by the National Health Service of the United Kingdom.
BBC, reporting the story, failed to mention that the drug was developed in Israel. So discovered Michael Ordman of Israel's Good News Newsletter.
The Sheba Medical Center in Tel HaShomer, near Ramat Gan, Israel, reported a year ago that Dr. Yaakov Schachter, head of Sheba's Ella Institute, had developed the new combination of drugs – a discovery that was hailed by the scientific community as "a major breakthrough in cancer research." Based on the drugs nivolumab and ipilimumab, the new medicine shrinks cancerous tumors or eliminates them altogether.
In its article of more than 600 words, BBC reported that "a pioneering pair of cancer drugs that unleash the immune system on tumours will be paid for by the NHS in England" and that the decision to approve the drugs "is one of the fastest in NHS history and is likely to be adopted throughout the UK." The article goes on to sing the praises of the new drug, but does not divulge a word as to its Israeli origins.
BBC reported that in trials, the combination therapy shrank "the most aggressive and deadly type of skin cancer" in nearly 70% of patients. The new drug harnesses the body's own defenses – a field known as immunotherapy - and gives "new hope" to cancer patients.
Ten years ago, according to BBC, patients with advanced and aggressive melanoma lived for an average of nine months, while today, patients that have been given the new cocktails are seeing a 20% rate of total cure, while more than half have seen their tumors shrink.