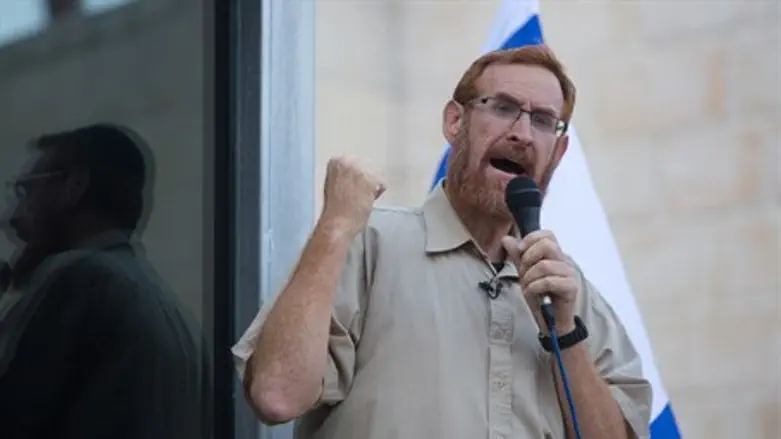 Yehuda Glick
Yonatan Sindel/Flash 90
MK Yehuda Glick (Likud) hopes that the Knesset Ethics Committee will rescind the ban on MKs visiting the Temple Mount once Ramadan is over.
"Thank God, every day lots of people go up to the Temple Mount," he said. "Their numbers are growing. We broke a record when over a thousand Jews visited during Passover and Shavuot.
"About a year ago, some of the Arab MKs went up to the Temple Mount and incited against the government, the police and Jews. The Prime Minister was left with no choice; in order to maintain peace, he imposed a sweeping ban on Jewish and Arab MKs going to the Temple Mount.
"I hope that it will remain quiet and that the Mount will reopen at the end of Ramadan. But if the Arab MKs still haven't learned their lesson and continue to incite, I sincerely hope that the coming removal from the Temple Mount will only be on them and not a collective punishment."
Glick added that removing the instigators of incitement has assisted in keeping the site peaceful. "Public Security Minister Gilad Erdan's decision to ban the Islamic Movement and to remove the people who cause the incitement has helped keep the calm. I hope the Arabs have learned their lesson and that they will visit the Temple Mount in order to pray at the holy site.
"Then the Temple Mount will be reopened to everyone and it will serve as a house of worship for all nations, instead of a point of incitement against Jews. For now, we abide by the Ethics Committee's decision and we will respect both its wording and its spirit."