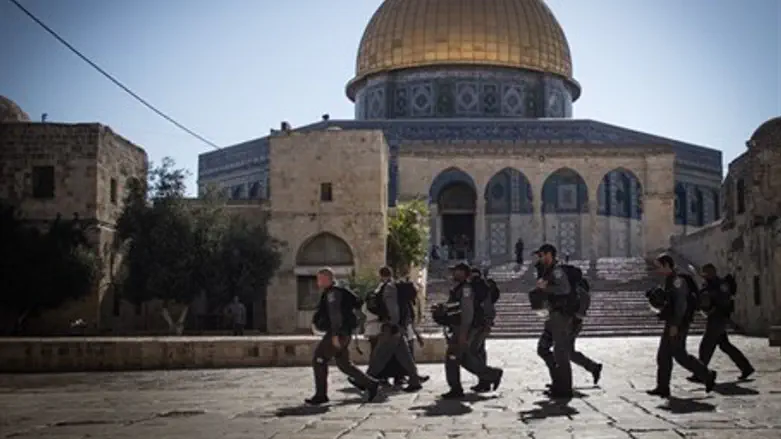 Temple Mount
Flash90
Prime Minister Binyamin Netanyahu on Monday lifted the ban on Knesset Members and cabinet ministers visiting the Temple Mount.
The Likud's newest MK, Rabbi Yehuda Glick, praised the Prime Minister's decision, adding that he hopes Arab Knesset Members from the Joint List party won't take advantage of the lifting of the ban to spread anti-Israel invective on the Mount.
The ban had been in place for eight months, and applied to both Jewish and Arab Knesset Members. Netanyahu had instituted the ban on advice of then-Police Chief Yohanan Danino, in an attempt to reduce tensions at the beginning of the terror wave last year.
The Knesset's Ethics Committee is expected to end its own ban on Temple Mount visits on Tuesday, which it had instituted following the Prime Minister's directive eight months ago.
Last month, MKs of the Joint List party pledged to violate the prohibition and ascend the Mount during the Islamic month of Ramadan.
"In the name of the Knesset Members of the Islamic Movement – the United Arab List – we announce our intentions to visit the Al Aqsa Mosque during the Ramadan month of fasting to pray there," wrote Masud Ganaim.