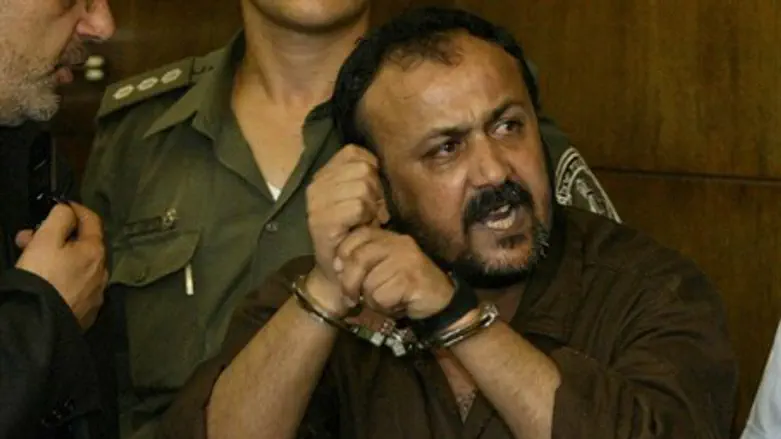 Marwan Barghouti
Reuters
South African archbishop and prominent anti-Israel campaigner Desmond Tutu has joined other activists in nominating imprisoned Palestinian arch-terrorist Marwan Barghouti for the Nobel Peace Prize.
Tutu tabled the nomination in a letter to the Norwegian Nobel Committee on Monday - cited by Al Arabiya - in which he hailed the Fatah-Tanzim commander as a symbol of the "struggle for freedom, [which] constitutes a clear signal of support for the realization of the Palestinian people's inalienable rights, including to self-determination."
Desmond Tutu is a longtime anti-Israel activist, and is a member of the "International High Level Committee of the Campaign for the freedom of Barghouti and all Palestinian prisoners."
Barghouti was jailed for five life terms in 2002, for masterminding scores of deadly suicide bombing attacks on Israeli civilian targets during the Second Intifada. But many anti-Israel activists still tout him as a symbol of "nonviolent resistance," and label him a "political prisoner."
In his letter, Tutu characterized Barghouti's actions as fighting "for freedom and peace," and - even more ironically - hailed the mass-murderer as "an active advocate and defender of democracy and human rights, include women's rights, and of pluralism, both religious and political, in a region and a world that desperately needs such advocates."
The victims of Barghouti's attacks and the countless grieving relatives he left behind would likely beg to differ.